A new mobile application designed to improve children's numeracy, reasoning, perception, coordination and memory skills through the power of football has been downloaded more than 157,000 times since its release late December.
The LaLiga Educational Games app was created for children between 4 and 11 years old to help create a stronger link between young football fans and LaLiga while improving key skills. This follows LaLiga's ongoing efforts to combine football and education in more entertaining ways.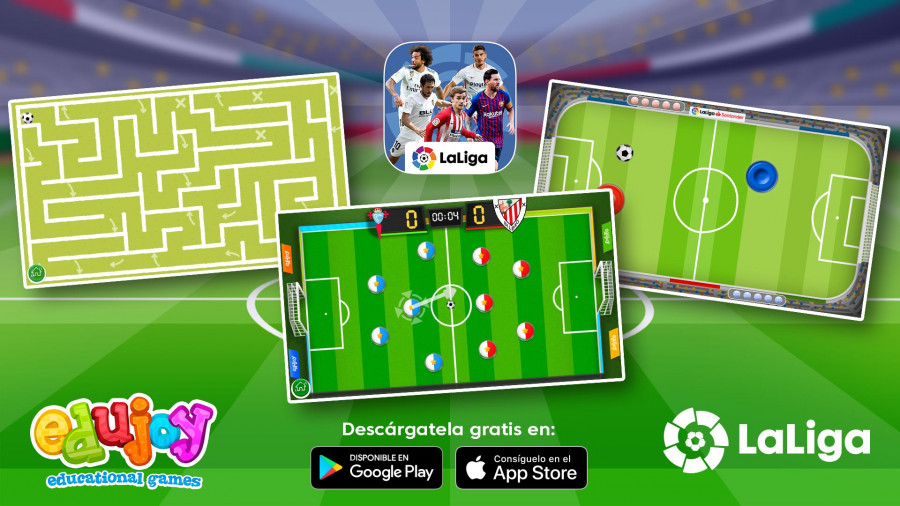 Created in partnership with Edujoy, the app offers more than 30 football-themed games such as mazes, spot-the-difference, numerical sequences and crosswords. Players can choose to play as their favourite LaLiga club and explore club stadiums, unlocking photos of LaLiga stars as tasks are completed.
The three categories of gameplay are reasoning and processing speed (sums, sequences and crosswords), attention and visual acuity (image searches, mazes and puzzles) and memory training.
The app is available for free for both iOS and Android platforms.
©

LaLiga

- Año 2019