Football fans come from all walks of life and expect to feel welcomed and represented when they interact with their club. At Levante UD, this approach to inclusivity informs everything that it does.
The Valencian club, which runs 32 different football teams encompassing different age groups, genders and physical abilities, is not just providing a platform for a wide range of professionals to compete. It defines itself by normalising groups that had previously been marginalised.
Over more than 20 years, an approach has been developed within the club's foundation to treat all footballers equally. As well as creating sporting success, this has also helped to increase acceptance in wider society.
"For us, the main outcome of playing football is socialisation," said Vicente Herrero, Director of the Levante UD foundation. "We have created an environment where both male and female players, with and without physical or intellectual disabilities, are mixing on an almost daily basis. For us it's a model of not just how a club should run, but a community too."
Managing equal opportunities
Levante UD's approach to inclusivity can be traced back to 1998 when its women's team was created. But it did not stop there. One of the cornerstones of the club's efforts to make football accessible to all has been its Football School for People with Intellectual Disabilities (EDI). After beginning in 2012, the school has grown in size and is now helping around 150 people fulfil their sporting dreams.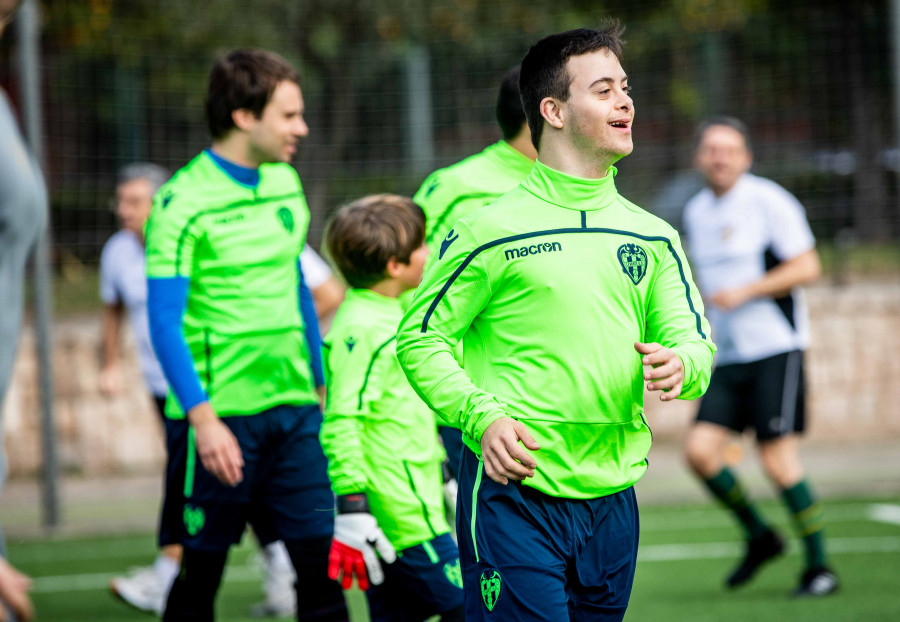 On top of this, the club has had a wheelchair hockey team since 2009 and has run a flagship adaptive sport programme since 2012, which has included visits by a full range of its players to local schools, a seven-a-side team for players with cerebral palsy, plus much more.
For Herrero, the enduring success of these teams is due to the environment of inclusion that the club has built. "From the beginning all the adapted sports sections were integrated into the structure of the club like any other team," he said. "We also have technicians and professionals such as psychologists who are equipped to respond to all the needs of our players."
"Nowadays, it is essential to have a sports degree and an understanding of social integration if you're going to work in a football club. For example, we have completely restructured our medical services with our adapted sports teams in mind. These are stress tested at the beginning of each season to elite footballer levels."
Levante UD has also taken part in LaLiga Genuine Santander, the league for footballers with intellectual disabilities, since it was introduced in 2017. This new competition and the opportunity that it provides players has been an important development around Spain and at Levante UD, where around 50 members of its school take part.
"LaLiga Genuine Santander might be one of the most important projects that LaLiga has launched in the past decade," Herrero said of the competition. "It has been a breath of fresh air and a great opportunity for our players to feel a sense of professionalism throughout the year."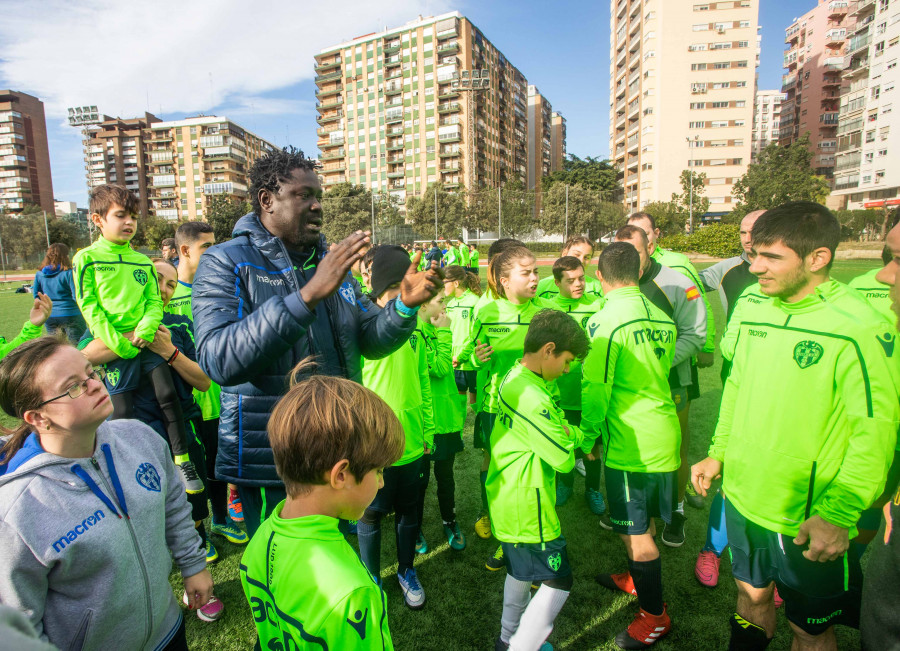 Integration into society
While on-the-field representation has grown significantly, the club has also made considerable efforts to mirror this effect in its local community. As Herrero explains, this is an initiative that has seen significant success.
"We have made numerous agreements with different companies and partners of the club to integrate several of our players from our adapted sports teams into the workplace" he said. "We are committed to lead by example, which is why you will always find a Levante UD EDI player working with us in the offices of the club foundation."
Across all departments of the club, students of the EDI school have opportunities to carry out internships and build valuable work experience. This has made an enormous impact at the club in terms of tolerance, skills and integration.
"We have a student who has developed such skills in acting that they were nominated for a prize at the 2018 Goya awards", remarked Herrero. "We also have encouraged painters who have seen their artworks exhibited in local galleries. On a sporting side, we also developed the first differently-abled player to be signed by a women's professional team."
"But perhaps the greatest source of pride comes from seeing children without disabilities who choose to train with their friends from the EDI school because they prefer it. This shows us that we are achieving one of the central objectives of our school: inclusion before competition."
Representation for all
The results of these initiatives provide further incentive for Levante UD to push inclusion farther across the club, with a particular focus on the next generation.
For example, stars from the men's and women's first teams such as José Luis Morales, Coke, Toño, Erick Cabaco, Charlyn Corral, Ruth García and Sonia Prim have all taken part in community events such as local school visits, with the club keen to have an impact on those outside of the club as well as those within it.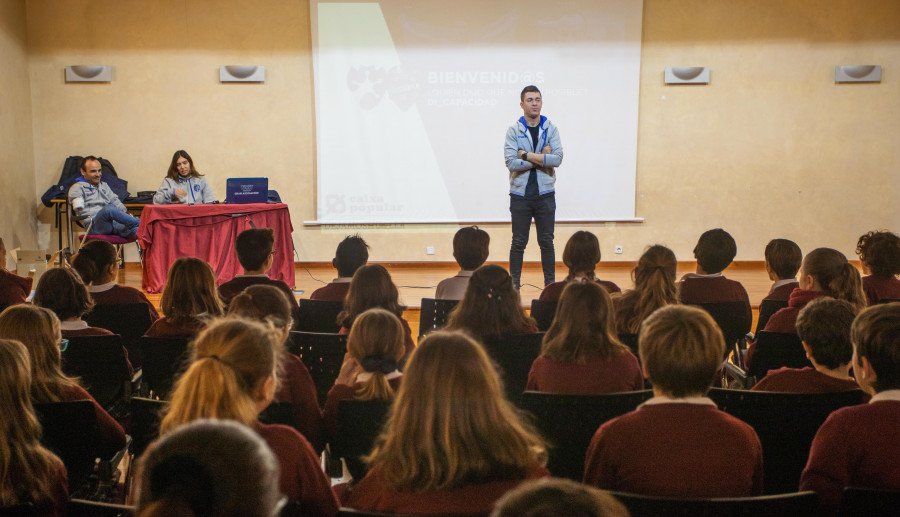 Alongside this, the club has arranged for elite Paralympic athletes from the Valencia region, such as Ricardo Ten, David Casinos, Mónica Merenciano and Óscar Ponce, to visit schoolchildren and transmit their values. To date, this has led to over 100 visits reaching more than 8,000 children.
"We strongly believe that getting our teams in front of schoolkids will have a positive influence on their willingness to embrace the values of respect and equality," Herrero added. "Our visits always involve a men's player and a women's player because they are an equally important part of Levante UD. There's no difference."
With the club on a firm financial footing and continuing to grow, it is clear that Levante UD's approach has formed part of a successful business identity. "We want to fly the flag for inclusivity as part of good business strategy," said Herrero. "By creating an environment where everyone can reach their full potential, the results over the short and long term are there to be seen."
©

LaLiga

- Año 2019