According to a recent study by GfK, football is now the number two sport in India behind cricket, having experienced consecutive years of growth. After opening permanent offices in the country in 2016, LaLiga has been an active part of this journey and is now focused on the next step, developing the playing talent that will define future generations.
In pursuit of this, LaLiga launched its football schools project in 2018, providing over 12,000 students the opportunity to develop their skills in 40 centres across 14 different Indian cities. Now, the league is increasing its efforts with local coaches through a first-of-its-kind initiative.
The 48 local coaches who deliver training across India are overseen by three LaLiga coaches who travel from location to location, but in a country as vast as India it can be difficult to bring all parties together in a single place. To address this LaLiga arranged a 'Train the Trainer' workshop in New Delhi, held across three days to help all coaches to further absorb the LaLiga coaching methodology.
The workshop was organised in association with India On Track (IOT) and conducted by LaLiga Football Schools technical director Javier Cabrera and Spanish coordinators Saúl Vázquez and Jon Diaz de Cerio, along with the support of LaLiga Sporting Projects Coordinator Juan Florit.
The aim was to continue the work that LaLiga has already been doing across the country – to develop the Indian coaches' theoretical and practical understanding of the methods that have been developed by LaLiga's coaches, but this time as a collective. The intensive session gave attendees renewed motivation to can go out and provide the best coaching for youngsters around the country.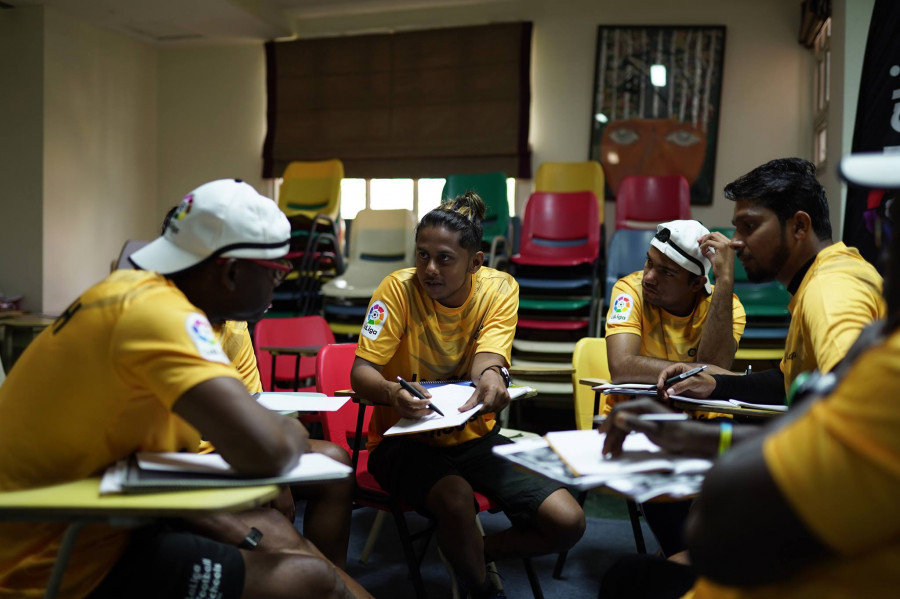 "A talented sportsperson owes their success to a great teacher," IOT's Chief Operating Officer Rohan Chopra pointed out. "This idea is the basis of the 'Train the Trainer' programme. For longevity and sustained growth of football in India, it is imperative to bring the best global coaching practices to our coaches here and to empower them with the right tools to guide the next generation of footballers to come."
For LaLiga, it is a source of pride to have created the training programme that is now being adopted so widely. "Through the LaLiga Football Schools initiative, we want to see a tangible and long-term impact on football in India," LaLiga India's Managing Director Jose Antonio Cachaza said.
"So far we are the only international football league or club having a permanent staff based in India, so we can handle operations with daily direct contact. No doubt, it's a market we are committed to for the long term."
With a population of over one billion, India is a footballing success story waiting to happen. According to Florit, it just needs help to light the fuse and once this happens the country will be able to unlock its huge footballing potential. "Looking at the talent we have seen in the country, India is going to be the next big hub for football," he said. "By working with the youth and coaches now, we hope to propel the country to reach their goal faster."
That approach is echoed by Cachaza, who added that knowledge of the successful Spanish model can only help increase this development. "By imparting the knowledge of Spanish techniques and methods, we want to enable these coaches to train the next big global football star from India," he said.
As well as the satisfaction and pride that giving India a helping hand means for LaLiga, there are potential long-term benefits for Spanish football that could come from programmes such as 'Train the Trainer'. LaLiga has identified India as one of seven strategic markets for the future, aware that interest in football is growing and that there is a largely untapped fanbase in the nation.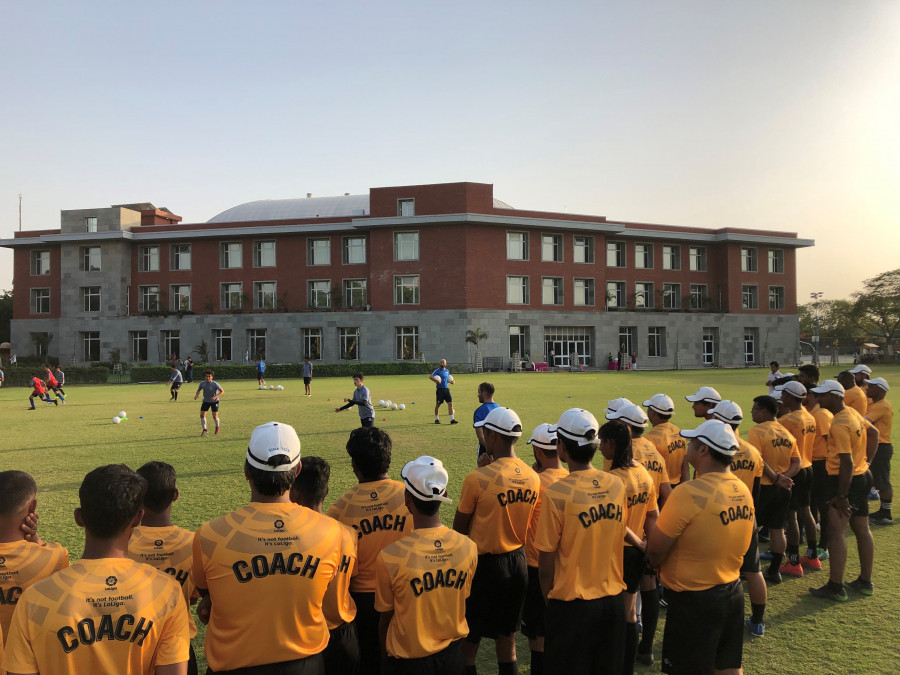 "Our efforts are designed to increase our fanbase and develop our brand in the Indian subcontinent, all of which will result in the growth of our commercial appeal," outlined Cachaza. "As part of this strategy we are always keen to support the development of Indian football, since the more fans football in India the more of them will want to follow the best examples of the sport like LaLiga."
The results have been impressive and LaLiga is now the most-followed league in the country, with 3.5 million fans on Facebook compared to the 300,000 from before launching the India strategy. Such growth is thanks to the league's presence in the country and initiatives such as the free broadcasting of LaLiga Santander matches on Facebook, the LaLiga football schools project and viewing parties for major fixtures.
All of this creates a huge platform for India to develop into a powerful footballing nation, although the timescales may be longer term. "I cannot say when, but I am convinced that sooner rather than later I'll see a footballer coming from India's grassroots starting for a LaLiga team and India playing in a World Cup," said Cachaza.
"Right now, it is fundamental to develop the skills of local coaches, because they are the ones who must help Indian young players to develop all their skills and be able to compete with the best. We are convinced that this will leave a lasting legacy of thousands of young players."
 
©

LaLiga

- Año 2019