LaLiga hosted media, clubs, fans and influencers during the Asian Cup in Dubai in January and February, using it as an opportunity to present its commitment to the long-term development of football in the region and to introduce new audiences to LaLiga.

Welcoming 21 media from across Asia and the Middle East, including markets such as China, Japan, Vietnam, Australia, GCC and the UK, LaLiga gave a thorough overview of its competition including digital information packs and assembling a 'shirt wall' displaying details of each club in the competition.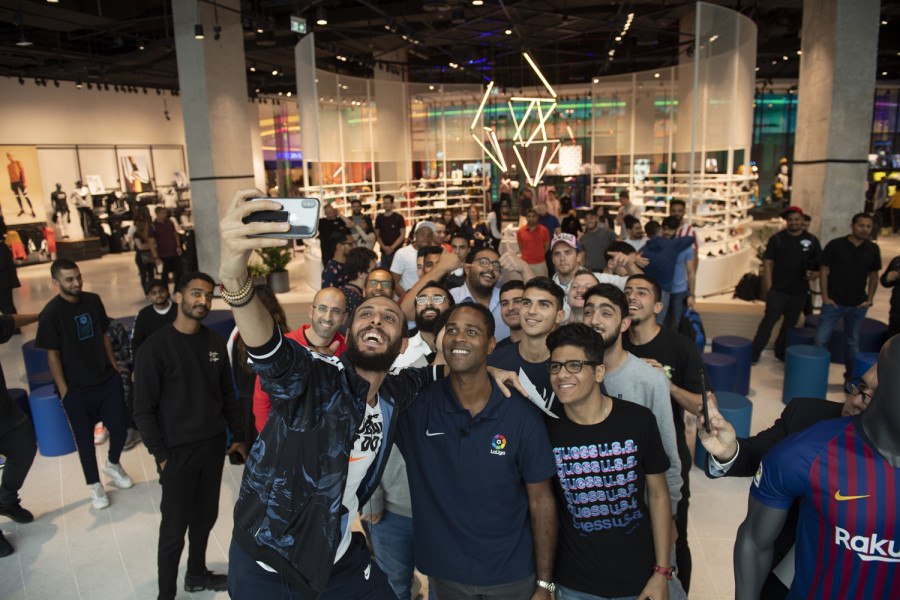 Interviews were led by LaLiga ambassador Patrick Kluivert, LaLiga General Director for the Middle East and North Africa Fernando Sanz and Joris Evers, LaLiga's Chief Communications Officer.

Ahead of the media interactions Kluivert delivered a talk on his career and subsequent autograph signing session to the gathered fans and influencers at the Nike megastore in Dubai Mall, in front of the iconic Burj Khalifa skyscraper.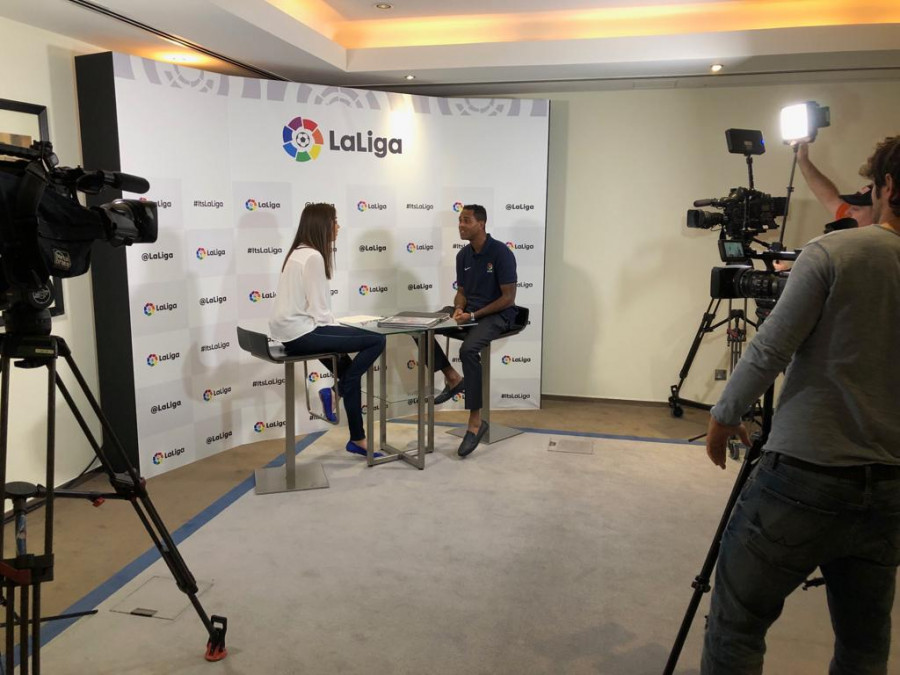 The activities are part of LaLiga's strategy to maintain high visibility at global sporting events, bringing its brand to global audiences and winning new fans. LaLiga staged a larger scale event with many of the same objectives on Moscow's Red Square during last year's FIFA World Cup.

LaLiga's Dubai office opened in 2014 and has helped it to build and then maintain a strong presence in the area, which has included establishing footballing academies which continue to develop new talent.

These have already proven to be popular with over 9,000 players having trained at LaLiga's academies and high-performance centres across the region. Over 1,350 of those have been trained in the United Arab Emirates alone.

Kluivert took advantage of the trip to visit the Dubai academy, which provides UEFA PRO licensed coaches for the players. "I think that LaLiga is doing a great job in providing good coaches for the young players because at five or six years old is when football starts," he stated.

"You have to take the opportunity to provide that quality coaching when you can but more importantly, it is also about teaching players to enjoy the game and have fun with it."

Coaches focus on a LaLiga-centric approach, aimed at improving technique, skills and match fitness as well as physical, mental and emotional strength. Their qualifications as scouts allow elite players the chance to impress them and attend summer training camps.

Sanz remarked that he is delighted with the progression of the academies.

"The success of our first year in the academy has been incredible, we're continuing that growth," he said. "Dubai is where our international expansion began five years ago and it remains a very important region for us to grow our international following and move into other global markets."

There is no sign of letting up in the region either and the UAE academy teams will be put to the test during the summer when the U-14, U-16 and U-18 sides take part in the Mediterranean International Cup.

Following LaLiga's successful attendance at the 17th edition of the Asian Cup, which was won by 2022 World Cup hosts Qatar, LaLiga is taking its effort to the African Cup of Nations in Egypt in June.
©

LaLiga

- Año 2019