The 2016/17 professional football finance report was presented by LaLiga on April 19 and there was a noticeable increase in the league's economic capabilities, as evidenced by the rise in the amount of money invested in footballing talent and in facilities.
Spooling back to the 2011/12 season, approximately 50 percent of clubs found themselves involved in arrangements with creditors, but the financial outlook has brightened since LaLiga implemented stricter economic control from the following season onwards. At this moment, there is a financially sound situation.
For the most recent season, the 2016/17 campaign, LaLiga generated a free cash flow of 262 million euros, following a record investment of 1.146 billion euros, with 406m euros of this going towards infrastructure and 740m euros used on clubs' assembling of their squads.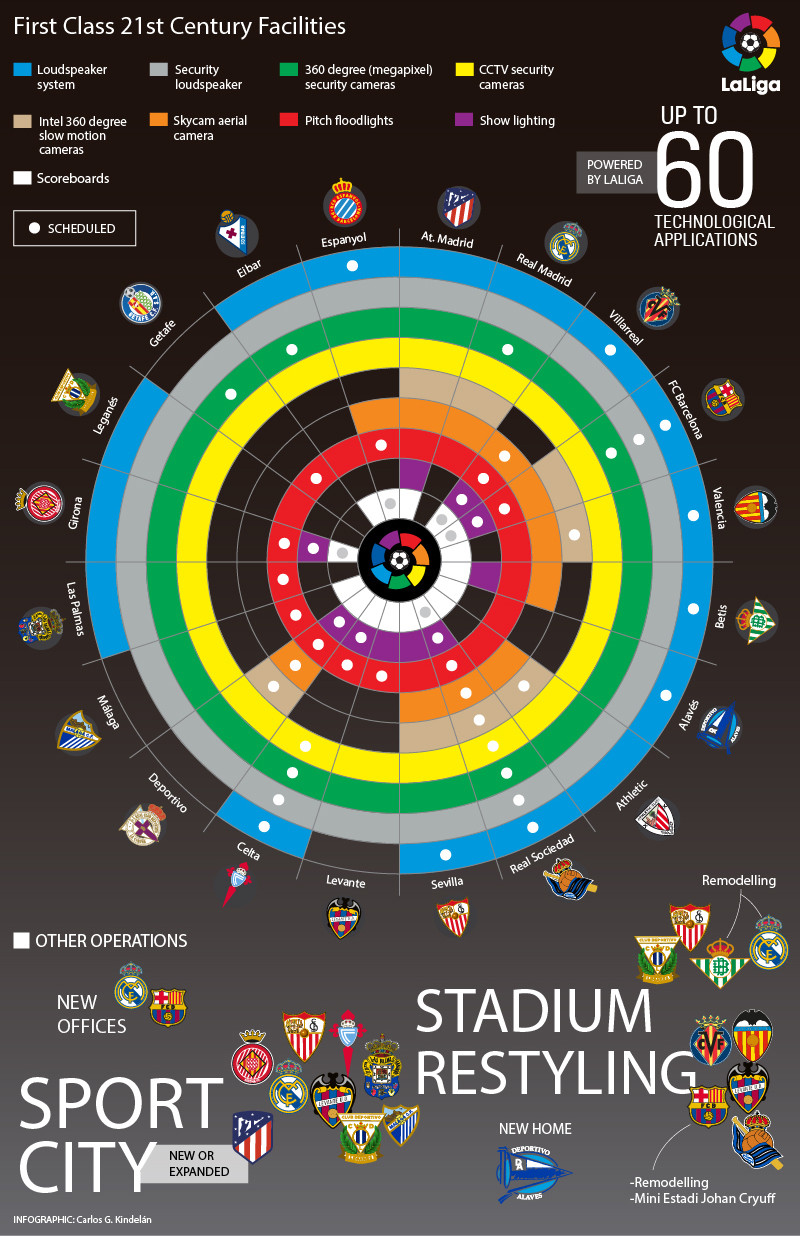 One of the most interesting pieces of data from the report is the fact that total revenues for last season passed the 3.5bn euros mark, reaching a total of 3.662bn euros, which was an increase of 495m euros from the previous year. In percentage terms, that represented a 15.6 percent jump.
The increase in revenues from the 2011/12 season to the 2016/17 campaign is 64 percent and the income from TV broadcasting has had a major impact, rising from 729m euros to 1.455bn euros. It should be noted that 2016/17 was the first year under the new centralised TV rights deal and that this money from broadcasters represented 40 percent of income.
Another salient point was that the amount of debt owed to the state's tax authorities by clubs had reduced by a total of 554m euros from January of 2013, from 650m euros to 96m euros. It is expected that this debt figure will stand at just 54m euros by the end of the 2019/20 season.
There was one further encouraging story to come from this report, with no complaints filed by footballers for non-payment during the 2016/17 season. This was a far cry from the 2010/11 season, when 30 clubs owed a total of approximately 90m euros to 341 players.
All in all, the financial health of LaLiga's clubs is improving, which can only benefit the sport in the long run.
©

LaLiga

- Año 2018