Iberia and LaLiga have signed a sponsorship agreement which sees the airline become LaLiga's official regional partner in China for the 2019/20 season. The two Spanish brands are recognised around the world and this deal is part of Iberia's 'Talent on Board' project, through which the company promotes Spanish talent globally.
During the current season, the two organisations will create a series of events and promotional activities, running competitions and launching social media campaigns on the China's popular social networks like Weibo and WeChat, where LaLiga is already receiving a growing audience.
With the popularity of football continuing to grow in China, this collaboration will further help LaLiga improve its visibility to supporters in the country.
Iberia, Patrocinador Oficial de @LaLiga en #China. Se unen así dos de las marcas españolas más reconocidas internacionalmente para promocionarse de forma conjunta en China. Un placer impulsar el #Talentoabordo

— Iberia (@Iberia) July 31, 2019
Óscar Mayo, Head of International Development at LaLiga, said: "China is a very important market for us and one of our main objectives is to bring LaLiga closer to the fans there. Our partnership with Iberia is a part of this effort and we're sure that this alliance of two great brands will reinforce the hard work that has been carried out over recent years."
LaLiga already has offices in Beijing and Shanghai and has been present in the country since 2014, working alongside organisations such as the Chinese Super League and Chinese Football Association to improve grassroots football programmes and increase participation in the sport.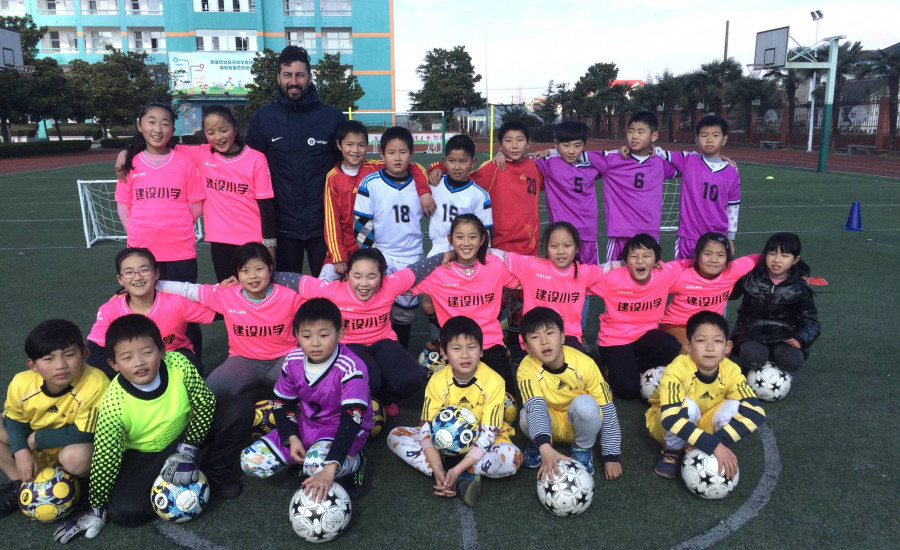 This work has helped LaLiga to create a unique platform in China, one that is attractive to leading brands who want to align their message with a competition known for football around the world.
Sergi Torrents, the Director of LaLiga in China, has been behind this groundwork and sees many possibilities with the agreement that has been signed. "The partnership between two leading brands like Iberia and LaLiga is an important step forward and one that demonstrates how much they're both focussing on China," he said. "We'll follow the path outlined by this agreement and will look for initiatives and spaces for collaboration in order to grow in the country."
In Iberia, LaLiga has found a partner with its own extensive experience of working in China. The airline's flights between Shanghai and Madrid started running in June of 2016 and there are three flights per week, working out at 90,000 seats per year. In 2018, Iberia transported 9.76 percent more passengers between Shanghai and Madrid – where there are connections to 23 other Spanish cities and 26 European ones – than in the previous year. The route is becoming more popular just as Spanish football's popularity is growing in the country.
"LaLiga and its clubs are gaining more and more followers in China, where millions of people follow the competition season after season," said Gemma Juncá, Iberia Director of brand and marketing. "To join forces with one of the most internationally recognised brands will strengthen our image in the country and reinforce Iberia's standing as an ambassador of Spanish culture, cuisine and sport. This is part of our DNA and building bridges between countries and cultures is one of our passions."
©

LaLiga

- Año 2019