National competition has always been the backbone of football. While a fortunate few sides win major European honours, the lasting appeal of the game relies on healthy local clubs and competitive, exciting leagues. Without them, the world's most popular sport would undeniably suffer. With new plans emerging to threaten the existence of these competitions, clubs and leagues need to rise up to make their voices heard.
This month, over 240 clubs from over 38 countries did just that.
At the European Leagues Club Advisory Platform, hosted by LaLiga in Madrid, these clubs sent a powerful message to UEFA and the European Club Association (ECA) that changes to European competitions must not be made at the expense of domestic leagues. While the threat remains very real, the aftermath of the event suggests that more voices are speaking out against this proposed revamp.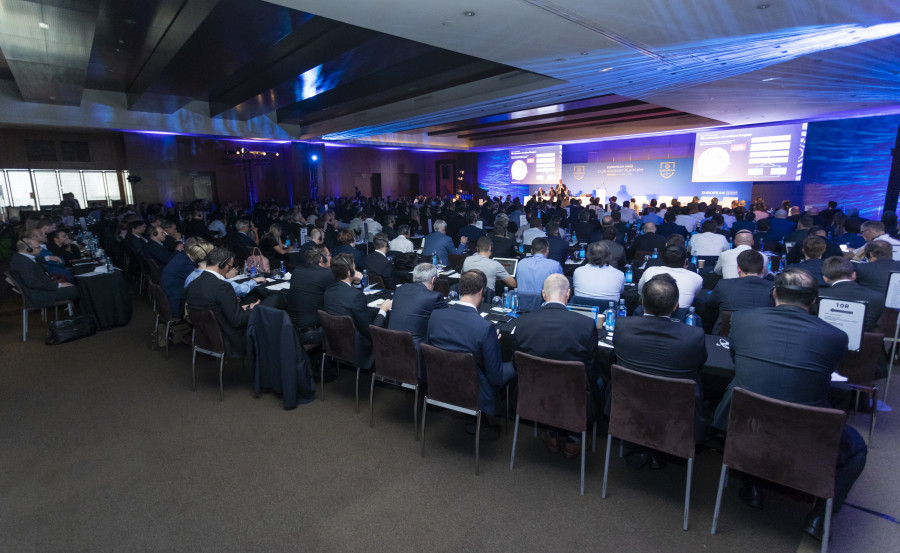 Proposed changes threaten the existence of local competitions
The clubs were gathered in Madrid to discuss the revised format of the European Club Competitions (UCC). Those plans include the creation of an exclusive Champions League, with permanent membership for Europe's elite clubs irrespective of league performance. They also include promotion/relegation in European competitions, relegating domestic leagues to a fourth tier of European competition.
The economic impact of these changes would be seismic, widening the gap to football's richest clubs and devaluing local competitions, particularly smaller leagues that already struggle to achieve access to Champions League football.
After analysing these impacts, attendees returned a clear verdict that centred on two key points: domestic leagues and cups must remain the qualification route for UEFA competitions, and UEFA must consult with all clubs and leagues, not just ECA (in which only 109 clubs have voting privileges), before making changes that will affect all of football.
¡ATENCIÓN! Si las reformas de las competiciones europeas "pensadas" por la @UEFA, (que ha asumido las ideas de los GRANDES CLUBES), se imponen a partir temporada 24/25, el valor de clubes y las ligas europeas descenderá un 50%, y año a año más, hasta perder casi su valor. pic.twitter.com/CMGWlyjzvA

— Javier Tebas Medrano (@Tebasjavier) May 9, 2019
Turning the tide
In the days following the event, the football community has continued to push its opposition to UEFA and ECA's plans. The leagues of England, France, Germany and Italy, for example, have all made public statements against the proposals.
UEFA has declared that it will hold further dialogue before confirming its plans. However, recent media reports have shown that concrete plans remain to build an almost totally closed Champions League by 2024, with guaranteed places on offer to the largest clubs and as few as four places available for qualification via national leagues.
With the future of football at stake, LaLiga and European Leagues have reaffirmed their commitment to challenging these measures by whatever means necessary.
La Liga and Bundelisga chiefs hit out at Uefa Champions League reform plans - news coming out of todays #FTfootball summit: https://t.co/XiLrJJURW4 in @FT

— Murad Ahmed (@muradahmed) May 21, 2019
"The opposition to UEFA and ECA's plans is overwhelming but these changes will still take place if we do nothing," said LaLiga President Javier Tebas. "There are legal options that we are prepared to explore in order to protect domestic football. We need a dialogue with UEFA so that we can find a solution that works for everyone."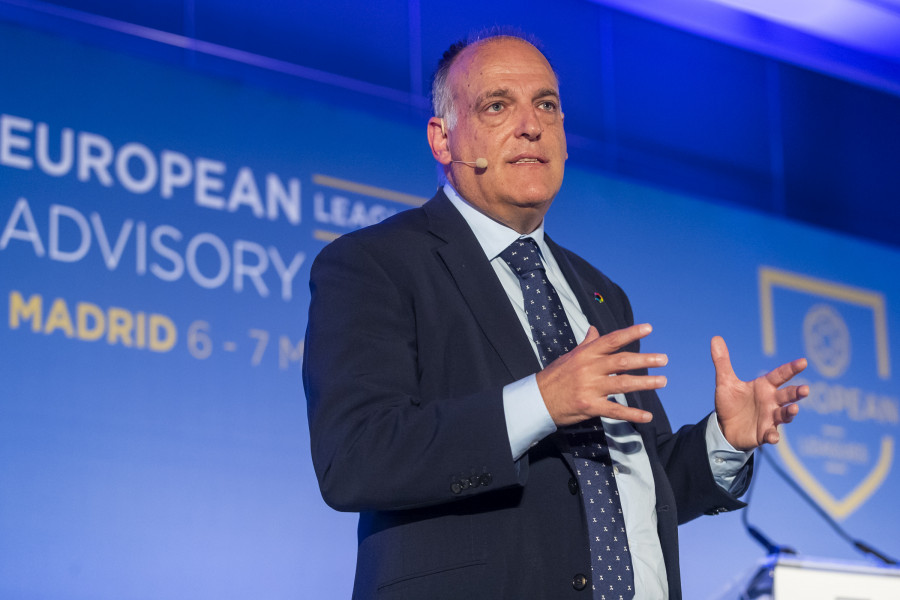 European Leagues added: "It is imperative for UEFA to start building the changes in the UEFA club competitions project from scratch. In this respect, UEFA must come to an agreement with the European Leagues and the other stakeholders to safeguard the interests of all professional football clubs in Europe."
©

LaLiga

- Año 2019