LaLiga and the Chinese Football Association (CFA) have built strong ties over recent years as the popularity of the Chinese game continues to grow. Through a new collaboration project, young players and developing coaches from the country will receive new levels of visibility with Spanish clubs as they seek to take their careers to the next level.
The GoalFuture project, which was announced at an event in Beijing, is designed to aid elite player and coach development, improve competitions and promote youth football. At the same time, clubs across LaLiga will receive up-to-date information on the latest playing and coaching prospects that are emerging.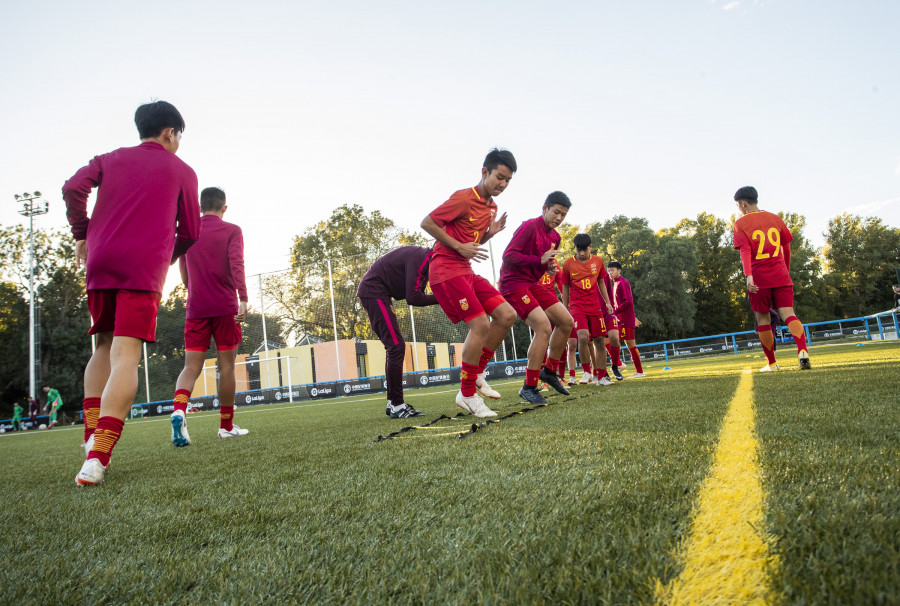 The initiative will create programmes across the male and female game, building on the achievements of the permanent training centre that the CFA and LaLiga opened in Madrid last year. To date, China's Under-14 and Under-17 men's teams and the nation's Under-15 women's side have all taken residency here.
"This agreement represents a logical continuation of the work we've been carrying out in China for a number of years now," said Sergi Torrents, LaLiga's country manager for China. "We always look for our projects to be mutually beneficial. In this case, we're helping Chinese football to grow and develop from the bottom up, whilst also creating windows of opportunity for LaLiga clubs in the country. We're convinced that GoalFuture will deliver on both fronts."
Benefits for clubs
Clubs playing in LaLiga competitions will also begin receiving the latest in-depth information on the progress of young China-based talents, compiled by new working groups that have been created as part of the agreement. The working groups are set to begin their coordination and scouting endeavours during the course of September.
Where an opportunity presents itself, these players or coaches could receive the opportunity to visit LaLiga clubs. LaLiga's role here is purely advisory and it will not become involved in any transfer negotiations. "The aim is to reach agreements that benefit both the clubs and the players," added Torrents.
However the recent emergence of Chinese players in Spain underline that huge opportunities exist for both parties. "We can point to Wu Lei as a prime example of what can be achieved with a good scouting system," said Óscar Mayo, international development director at LaLiga. "We're sure that, with the right information and monitoring, other Chinese players will follow in his footsteps."
©

LaLiga

- Año 2019