Women's football has captured significant headlines during 2019, with record-breaking stadium attendances and new sponsorship deals underlining the extent of its popularity. But rather than celebrate this success, the sport's leaders are focused on how to maintain this trajectory, so that women's football becomes an established dominant force.
Many of these individuals came together for the fourth edition of the Women's Football Congress, hosted by LaLiga in Madrid in collaboration with the Spanish Association of Women's Football (ACFF). Over 150 attendees, representing professional and non-professional clubs, leagues, sponsors and even other sporting federations, were in attendance to share ideas and to learn from expert speakers.
A central point of discussion within women's football is how to grow the sport in a sustainable manner. Attendees including Athletic Club's Erika Vázquez, Espanyol's Paloma Fernández, Sevilla's Raquel Pinel and Valencia's Anair Lomba used the congress to point out that conditions and resources have significantly improved over the years, aided by digital campaigns such as #SoyFutbolista, designed by LaLiga to give women's footballers a platform to tell their individual stories. However, all involved were keen to stress that progress must continue.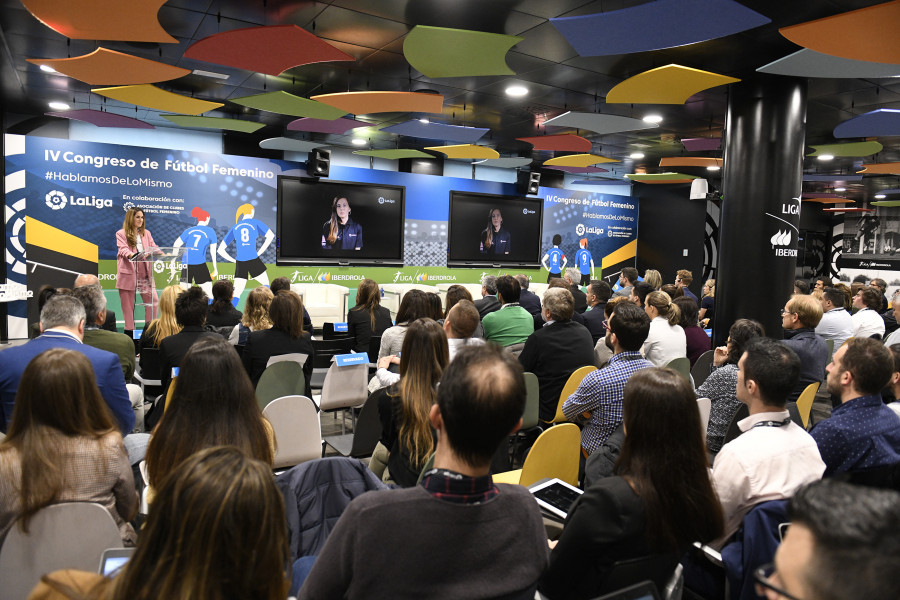 "Women's football has boomed, but what's crucial now is to keep up this momentum," urged LaLiga President Javier Tebas. "We should be very aware of the pitfalls of resting on our laurels."
Tackling the challenges ahead
To keep pushing the women's game to greater heights, roundtable discussions were held to discuss the most significant issues currently impacting the sport's growth. Each of these discussions involved experts from the industries and bodies associated with the women's game.
For example, Presidents and Secretary Generals from Spain's professional basketball, futsal and handball leagues joined Tebas to discuss clubs' roles in the running of competitions. After this, Presidents of Sporting Club Huelva and EDF Logroño were joined by Agustin Sanchez, President of the Olympic CDE of Madrid, to tackle the challenges of managing an independent club and they outlined the keys for doing so successfully.
The effect of so many sporting authorities in one room discussing the women's game was seen by many as a sign of the success it has seen in recent years. "By coming to these types of congresses you can reflect on all the effort and years it has taken to reach the point we're at now," observed Athletic Club forward Vázquez.
Consensus on new competition formats
There was also an expert analysis of the Primera B, the new second division for women's football in Spain that is set to come into existence for the 2019/20 season. Alternative proposals were put forward for the Spanish football federation in March, but there was agreement across the board that the late changes could not be incorporated. "Something that's going well and has taken years of hard work to achieve shouldn't be dismantled in three months," ACFF President Alcaine stated.
"The federation's idea doesn't make sense and now that unity between all the parties has finally been achieved, I don't understand why it should be changed," added Beatriz Álvarez, the Director of Real Oviedo's women's team.
Mario Rueda, the Coordinator of Málaga's women's team, agreed with the assessment, adding: "We can't imagine the competition being different from the way it is."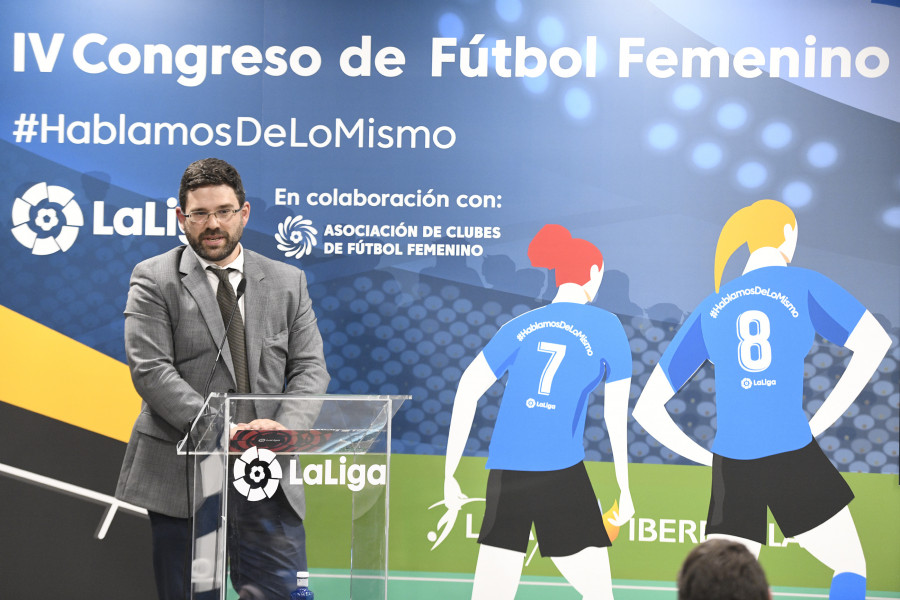 The road forward
The tide is clearly turning in favour of women's football and with so many distinct organisations now giving their clear backing to the sport, long-term success may finally be on the horizon.
"Today is a demonstration of the momentum behind women's football and of the feeling it's generating socially," Alcaine noted.
"We are at a decisive moment for the future of women's football," added Pedro Malabia, Director of women's football at LaLiga. "We are growing and achieving things that not too long ago seemed distant to us. All I ask is that we carry on this way and that we stay true to ourselves and what we stand for."
©

LaLiga

- Año 2019