The excitement of a LaLiga match can be keenly felt in bars and homes around the world, thousands of miles from Spain. This is not the result of chance, but design.
High quality matches are of course entertaining but creating a truly global impact requires a deeper commitment to storytelling. It is here you will find the LaLiga "content hub," which for the past 12 months has brought the stories of the competition's history, people, venues and lifestyle to a growing worldwide audience, in a variety of creative formats. Its early success has created an appetite for more.
In any football league, there are human stories to tell, from sibling rivalries to young player breakthroughs to stadium designers. These can be difficult to find but the results carry significant interest to media around the world, which then creates a greater profile for those featured. Using these stories LaLiga content hub has produced a range of serialised content, resulting in hundreds of media articles in over 40 countries with clubs at the centre of the story.
LaLiga currently produces a wide range of regular content in English and Spanish, including a monthly look inside one of the stadiums of LaLiga Santander, profiles of the league's emerging young players, as well as weekly match previews and unique local stories. These are brought to life using video production, design resources and copywriting. The results are then shared with LaLiga's global network of delegates and PR agencies to shared with media around the world.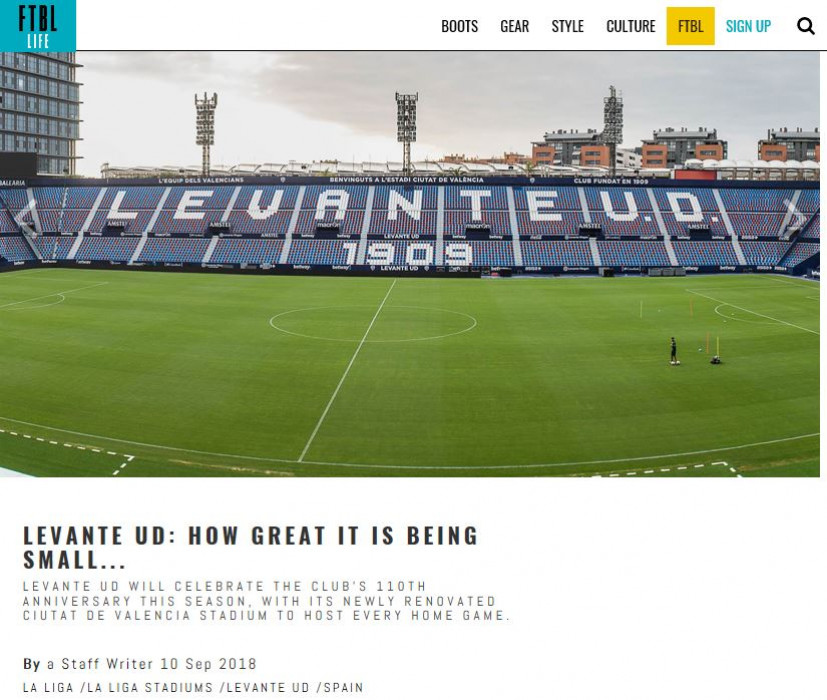 "Media around the world are eager to run stories about LaLiga and the clubs in the competition, but often lack the access or ability to create those stories," said Joris Evers, chief communications officer at LaLiga. "Working with the clubs in LaLiga, we have been able to significantly grow the profile of Spanish football around the world in the past year by creating unique content that we share with media at no cost. This not only helps our aims, but creates great exposure for the clubs, too."

Through these combined efforts, content such as the visual tour of Levante's Ciutat de València stadium has appeared in mainstream media from Australia to the USA. "It's important that we work to profile clubs of all sizes," adds Evers. "For some clubs, international media relations may be outside of their immediate focus. This is an area where we can provide immediate value."
As the success of the content hub continues to grow, new content ideas have begun to flood in from around the world. In the coming months, the team expects to begin a variety of new content features to bring these stories to life. "The world wants to know more about Spanish football", concluded Evers, "we're here to help tell those stories and give the league and clubs the profile they deserve."
©

LaLiga

- Año 2019