On 18th March 2019, Valencia CF celebrates 100 years of existence. It is not a fact that will have escaped visitors to the Mestalla stadium this season, with centenary branding decorating the walls, a centenary-themed mobile application and a special-edition kit worn by the home players. There is even a Valencia centenary aeroplane being flown around Europe and Africa by Air Nostrum.
As one of the most decorated clubs in LaLiga, there is plenty of cause to celebrate this milestone. But for club President Anil Murthy, it is more important to look forward rather than back. "When you look at Valencia's 100 years of history there have been some fantastic moments, but we have to be conscious that living in the glory of the past is insufficient for future survival," he says.
"We have to view the current state of affairs and ask, how can you survive as a club in today's football world?"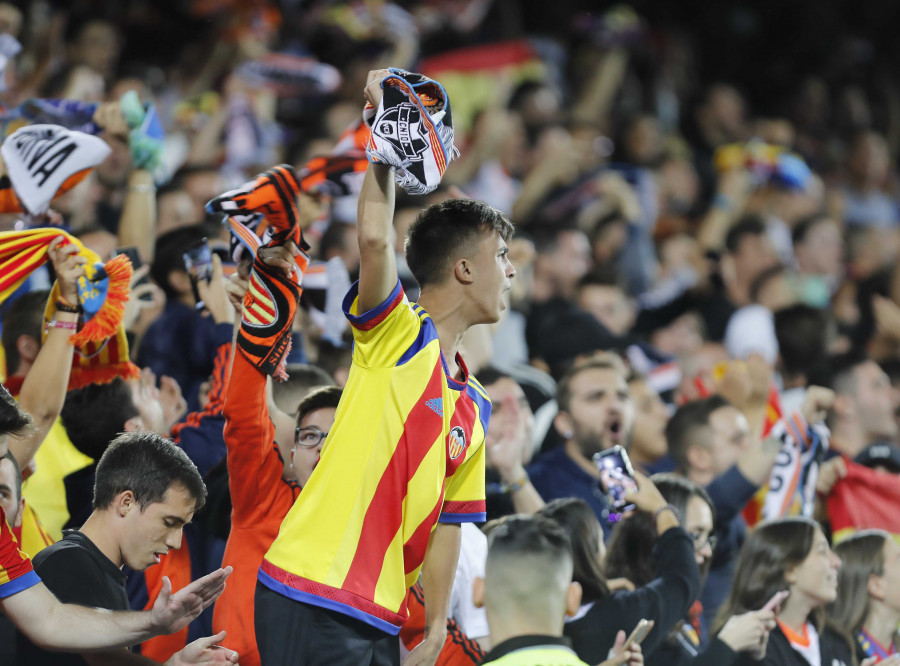 This is a question that Murthy has focused on since he joined the club a little over two years ago and has led to strategy that prioritises growth at home and abroad.
By placing a focus on the "corporate level," the President believes that Valencia is now in a stronger position than at any time in its history.
"If you want to build a club that will be big you can't decide what you are going to do based on what is happening on the field," he explains. "We have hired a lot of people from consumer or branding businesses which strengthens the way we can plan and execute things 6, 12, 18 months ahead.
"What we have achieved, in a relatively short time, is financial, social and sporting stability."
We are years old!

Valencia CF wish to share this historic occasion with everyone around the world who feels part of our family #VCFCentenari pic.twitter.com/0iL9xBpZFq

— Valencia CF English (@valenciacf_en) March 17, 2019
"I believe the best football in the world is in LaLiga"
From stability comes the ability to grow and Murthy is wasting no time in these pursuits. Achieving new international audiences remains an important objective and the President mentions Korea, China, the United States and Europe among areas of interest.
To achieve further success here, the club plans to continue its partnership with LaLiga to promote Spanish football and Valencia's role within it, while treating each country separate.
"I believe the best football in the world is in LaLiga and we are working closely with them on this expansion," he remarks. "But you have to address every market differently. You have to attract people in a unique way, you can't just Google Translate Spanish into English. It makes no sense."
This market-by-market approach has led to recent success on social media where the club has a following of more than 6 million, including more than 500,000 in China. "You have to know your markets and how to interact with people and fans in these countries," Murthy said. "It's working quite well for us."
Another major area for international growth is in Valencia's academies. The club has opened six international 'soccer schools' across three continents, which function as replicas of the famous VCF Academy and teach the club's unique methods to young players around the world. It's a project that Murthy describes as "the future of this club", noting "we have made a lot of changes in the last year to make sure that we can have the best talent." To increase the link between Valencia and its global hubs, the club sends its trainers to live and work with local coaches according to VCF Academy standards. "What we offer is a methodology that is quite unique and this is what we are taking to other countries," Murthy adds.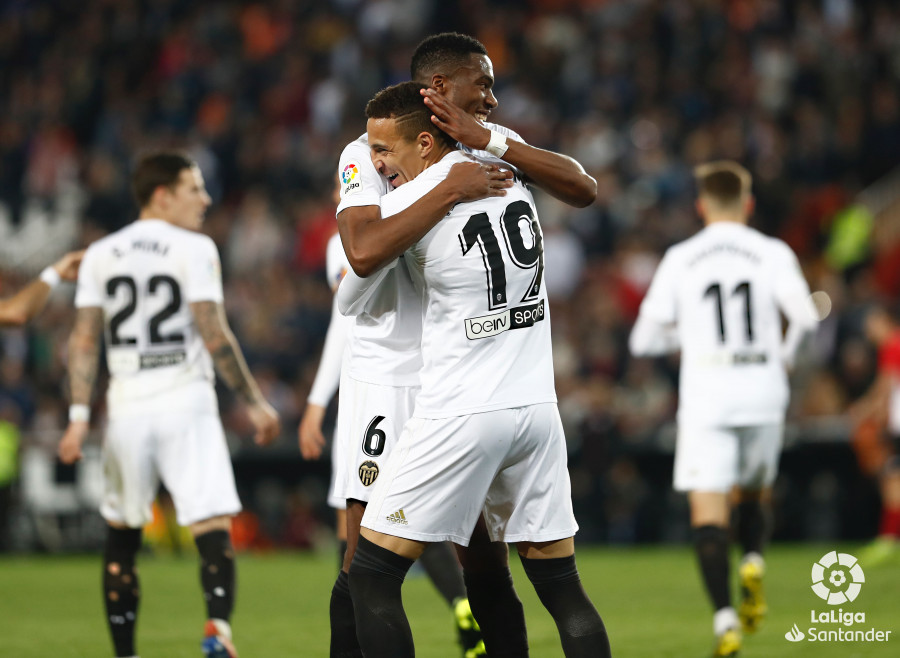 Patatas bravas via app
The ambition in the club is not reserved for overseas markets. Murthy also revealed several new developments that show a commitment to improving the fan experience and the success of the club in Spain.
On the topic of technology, mobile communication has a key role. "In Spain, mobile phone usage is one of the highest in Europe and we have to talk to our fans directly," said Murthy.
The club's mobile app, he continues, will be a prime source of communication and will be a key tool on match days "for example to arrange tickets, give up your seat, or to reserve patatas bravas in the bars."
These innovations can be expected before the end of 2019 according to Murthy who states: "By next season, all or most of Valencia's fans will be able to live their experience through the app."
"People must pay to watch women's football"
As for immediate changes, the club announced an approach to women's football which Murthy claims is unique among Spanish clubs. As well as opening a new training base exclusively for the women's academy, the President confirmed that future matches will only be available to a paying audience, including the derby with Levante on 22 April which will be held at the Mestalla.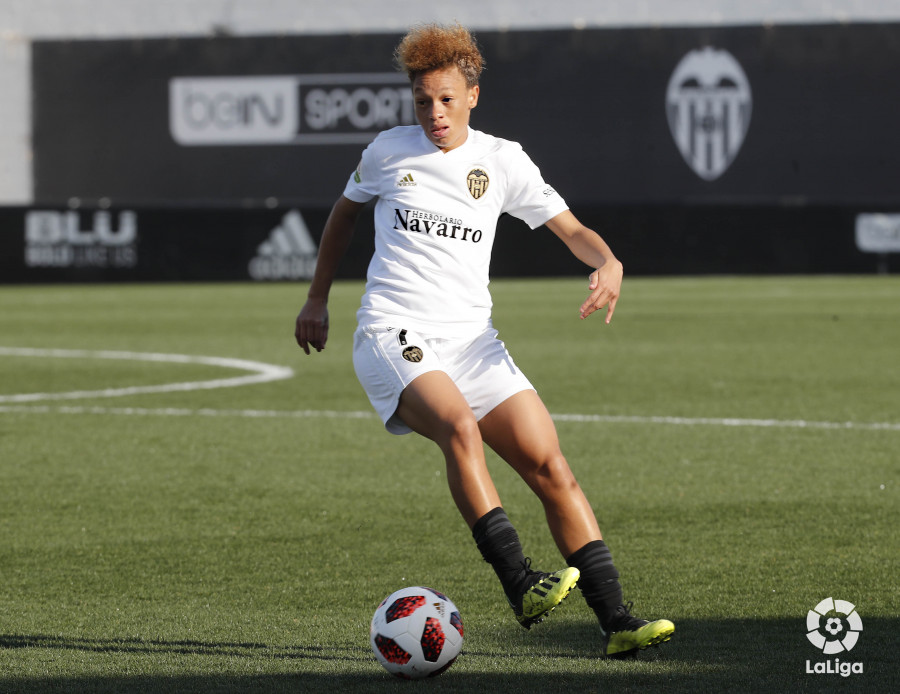 "People must pay to watch women's football," he states. "People, including public institutions, must put money in to help it to grow. We are going to open this stadium for the derby with Levante and everyone is paying. I am paying too. This money is going to go into scholarships for women's footballers."
As the women's game continues to grow within Spain, Murthy believes that charging for entry is proving more popular with fans as well as laying foundations for the future of the game.
"We have higher attendances when people pay," Murthy says. "As we go along like this we will get more sponsors, more support from grassroots and I think these elements are what truly help women's football to grow."
Being ahead of the curve, for the good of the league
Valencia may decide to do things differently at times, but this should not be seen as trying to go it alone. Rather, as Murthy defines it: "It's trying to be ahead of the curve."
Wherever it finds success, the club will share its insight with other Spanish clubs so that they can enjoy the same benefits. "We are trying to be a trailblazer in LaLiga that is helping clubs to modernise, transform and become a modern corporate entity," Murthy concludes.
With so much change on the horizon at Valencia, reaching 100 years of history is better viewed not as an ending, but a beginning.
©

LaLiga

- Año 2019