As the world's global sport, football should apply equally to every member of society. Regardless of age, sex or ability, everyone has the right to play. But historically, not all groups have had equal representation within the sport.
Across Spain, according to data collected by IMSERSO, there are over 268,000 people with an intellectual disability to a degree of 33% or above. Like every social group, this includes many talented football players, but unlike other groups, they did not have a platform to showcase their ability.
In 2017, LaLiga took the step to address this with LaLiga Genuine Santander, a competitive competition made up of four phases staged across Spain, designed exclusively for players with an intellectual disability of 33% or above. The overwhelming response from the clubs taking part in its existing competitions, LaLiga Santander and LaLiga 1l2l3, was central to bringing the project to life.
As of this season, 30 clubs in Spain's top two divisions have created LaLiga Genuine Santander teams, accommodating male and female players of all ages. These new teams have not just been added as a CSR initiative, they have been taken to the heart of the clubs, receiving significant funding, top-quality facilities and high-profile coverage.
In a very short space of time, the competition has changed the face of Spanish football.
Three teams currently competing in LaLiga Genuine Santander, Villarreal CF, Gimnàstic de Tarragona and Real Valladolid, provided further details of how the initiative grew so quickly, the status that the competition now holds for clubs and what they believe the future has in store.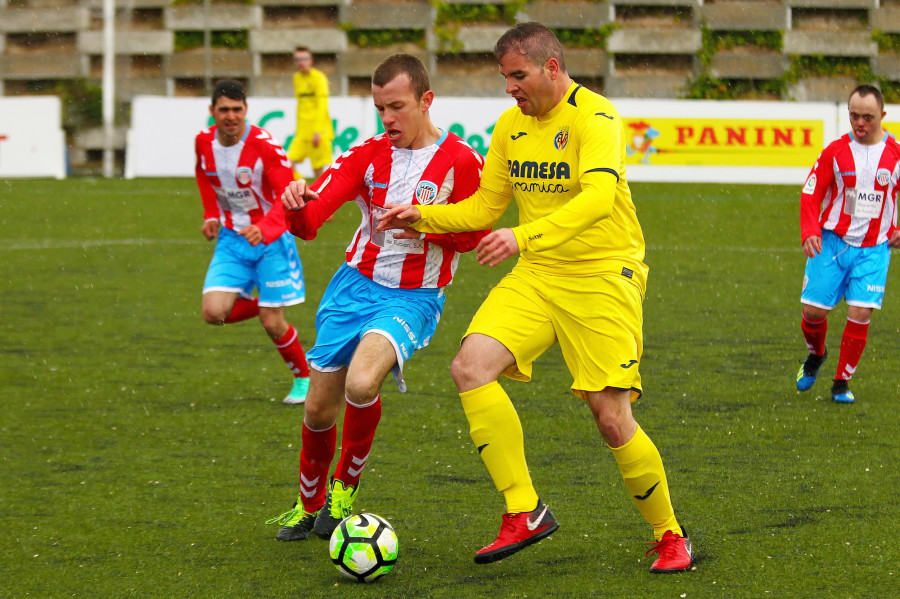 Villarreal CF: "It is a very positive experience for the players"
After launching its own school for players of intellectual disabilities in 2015, joining LaLiga Genuine Santander was a logical step for Villarreal CF that helped take their efforts to another level.
Paloma Masò, responsible for external relations and protocol at Villarreal CF, explained: "The club has been working with a school for children with intellectual disabilities for several years but LaLiga Genuine Santander gave us extra motivation for the project. Above all, it is a very positive experience for the players and a unique opportunity to travel as football professionals."
The teams were immediately integrated as a central part of the club. They train in the club's sports city during the week and receive insurance, medical services and sports equipment just like any other team. "As part of Villarreal CF, whatever needs they have will be met," remarked Masò.
One of the club's primary motivations going forward will be to increase exposure for the competition to the benefit of both the teams and more importantly, individuals who want to get involved.
"The competition gives added value to our school and reinforces the image of LaLiga clubs," Masò noted. "All of our departments are aware of LaLiga Genuine Santander so they provide great coverage of the games we participate in. It is important that we give coverage to all players who want to be part of the club."
Gimnàstic de Tarragona: "It is a model that should be copied by all professional clubs"
At 105 years of age, Gimnàstic de Tarragona has a long history in Spanish football, but the development of its LaLiga Genuine Santander side has already become an immense source of pride. "Our President always says that the LaLiga Genuine Santander team is the best team in the history of Nàstic," noted Lluís Fábregas, Director General of the club, "and we have a lot of history."
Fábregas continued: "It is a very important project for us, in fact I would say it is essential. Nàstic would not be the same without its LaLiga Genuine Santander team. It is a project that unites us, makes us proud as a club, highlights our sense of belonging and shares the values of our organisation.
"That's why our club has been a driving force behind this project since the beginning."
INFO | En aquests instants el #NasticGenuine i #LaLigaGenuineSantander protagonistes a El Hormiguero d @antena3com amb lentrevista a lambaixador de la competició Vicente Del Bosque #DelBosqueEH
#NasticGenuine pic.twitter.com/ricdzq9jd5

— NÀSTIC DE TARRAGONA (@NASTICTARRAGONA) April 10, 2019
With all resources for the project coming from the club's general budget, it is clear how fundamental this new team has become to the future of the club. "It is an image that is completely linked with our identity," Fábregas continues. "The Genuine team behaves like our first team. They wear the same shirt, use the bus of our first team, train in the same facilities and sometimes share training sessions with the first team. The level of professionalism and rigour is extraordinary."
Outside of Spain, the Director General believes the new league should now be used as a template for other competitions to follow. "Our vision is for all professional teams to take part and one day, not very far away, that the main European leagues will copy the model," he says.
"Beyond that why not have international events and have LaLiga lead the rollout of this competition around the world? It is a model that should be copied by all professional clubs."
While global expansion may be an ambition, Nàstic will remain focused on the local impact that its team can have on society. It is a mission that Fábregas takes particularly seriously, commenting: "We have an obligation to give an opportunity to our fans with disabilities who could be part of the LaLiga Genuine Santander team. They can participate and integrate into the team and play alongside the professionals who they are watching."
Real Valladolid: "It is a great example of the values of football"
Real Valladolid is one of the 12 clubs that joined LaLiga Genuine Santander this season but, like so many others, the impact it has made has been swift and transformational.
"The project fits perfectly into the philosophy of Real Valladolid, its Foundation and corporate social responsibility," said Mariano Mancebo, Director of the Real Valladolid foundation.
Watch out Real ValladolidDI best moments across the second stage of LaLiga Genuine. Check also out our @youtube channel and don´t forget to subscribe!!!

https://t.co/e8reJITgAh #pucela #RealValladoliDI pic.twitter.com/gQKVbKlCeh

— Real Valladolid CF EN (@realvalladolidE) February 4, 2019
"Already we treat the new team as if it was the first team, in a sporting sense but also in terms of the information we give out. We also provide the best training facilities so that they can compete to the highest level. There is equality."
For the club, LaLiga Genuine Santander underlines the importance of football in wider society and should provide motivation for further growth. "It is a great example of the values of football," noted Mancebo. "We want to see the project go on."
Valladolid benefits from the competition due to being able to provide a team for a potentially large section of its community, along with staging matches that spectators want to come and watch. According to Mancebo, this is all the motivation that any club could wish for and it will not be long before every Spanish club has joined up. "In two years, we expect every club to have their own club competing in LaLiga Genuine Santander and the number of matchdays will increase," he predicted.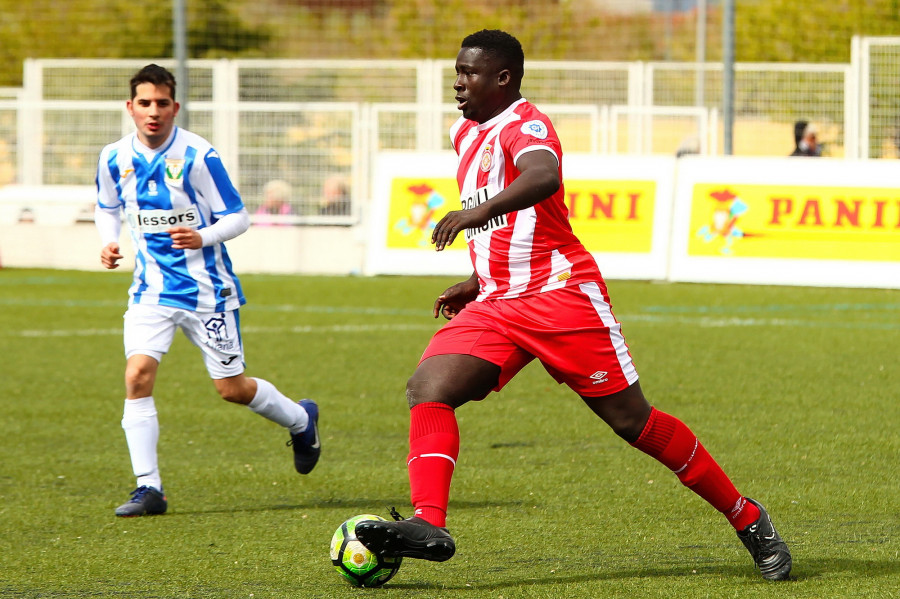 An integration project for everyone
The backing shown to LaLiga Genuine Santander goes far beyond three clubs and there is great momentum. Earlier this month, the third phase of this season's competition began at Rayo Vallecano's sports city and was attended by a large crowd across three days, a sure sign of healthy competition growth.
"There are still many teams to enter LaLiga Genuine Santander and we must show them how special this project is," commented Raúl Martín Presa, President of Rayo Vallecano.
The message has already reached thousands of players, coaches, families and associations across Spain, who in the words of María José Rienda, President of Spain's superior council of sports (CSD), are discovering the power of football to bring people together. "For all of us, sport is an integration tool and therefore we must continue promoting projects like this one," she said.
©

LaLiga

- Año 2019