For football clubs, a well-run academy does not just produce new talent for the first team. It establishes a unique brand by which the club can become known around the world, allowing it to grow.
After building some of the best academies in world football, Spanish clubs are realising the opportunity to share their creations with the world. By entering their sides into international youth tournaments, or replicating their Spanish academies in other countries, these clubs are capturing the attention of new audiences while also giving their players unique opportunities to test themselves against the world's best.
In particular, Asia has emerged as a vital market for Spanish clubs to promote their academies, identify new talent and create growth. In the case of Valencia CF and Real Betis, the results are already clear.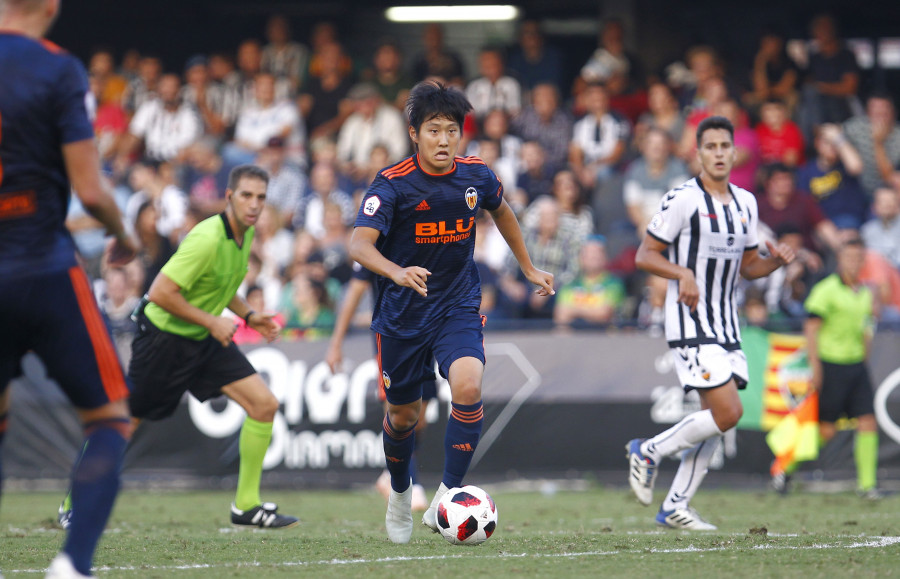 "The academy is one of our chief exports"
The story of many Spanish clubs is tied closely to their academies and Real Betis is no exception. To highlight the role that youth football has played in its development, the club's training complex is named after Luis Del Sol, a graduate of Betis' youth programme in the early 1950s.
Stories such as this are a huge opportunity for the club to present itself on the international stage and the Andalucian side is taking full advantage of this fact.
Toni Ortega, Director of international development at Betis, commented: "Our academies are very important tools in the internationalisation of the club. It´s key for us to be linked to education and training of young players, as it helps us to reach a larger audience and attact younger people to become fans of the club."
Luis Martinez, Head of the Valencia CF academy, which has produced a string of star players over the years, also sees youth football as central to the story it wants to tell. "The academy is one of our chief exports and we want to project it as one of our strong points as a club," he said. "We believe that the academy is a key point in the development of the footballer as well as the person. In the end these players -thanks to football- have an opportunity that almost no other child their age has."
Gran jornada de convivencia en Altair. Seguimos disfrutando de buenos momentos con nuestros chicos de la escuela #RealBetis pic.twitter.com/T8Hhe20Q75

— EscuelaBetis (@EscuelaBetis) March 26, 2019
"Tournaments are tools to continue expanding"
To give both players and club the highest chances of success, Spanish academies are increasingly playing tournaments on the Asian continent. Valencia, for example, has just taken part in the JSSL 7s tournament in Singapore, pitting a range of boys' and girls' teams against leading sides from England, Spain, as well as southeast Asia.
"The Asian market is important for the club and the academy is aligned with the marketing department, so that we can be joined up on our strategy," Martinez said.
"But we are convinced that international competition also benefits our players. In fact we are prioritising some international competitions and tournaments over and above local leagues."
"We are participating in more and more in international tournaments for our academies since they are very useful in many ways," Ortega elaborated. "First, they allow our players to play matches against teams from all over the world, learning to face unique situations on and off the playing fields. But also for the club, these tournaments are tools to continue expanding the brand and grow in markets that otherwise would be more complicated."
Martinez emphasised the comercial benefits of these activities for clubs, adding: "In areas where we have competed, we have aroused the interest of local people and schools. Companies have approached us to become a subsidiary, partner, or one of our international schools, which has created more commercial agreements."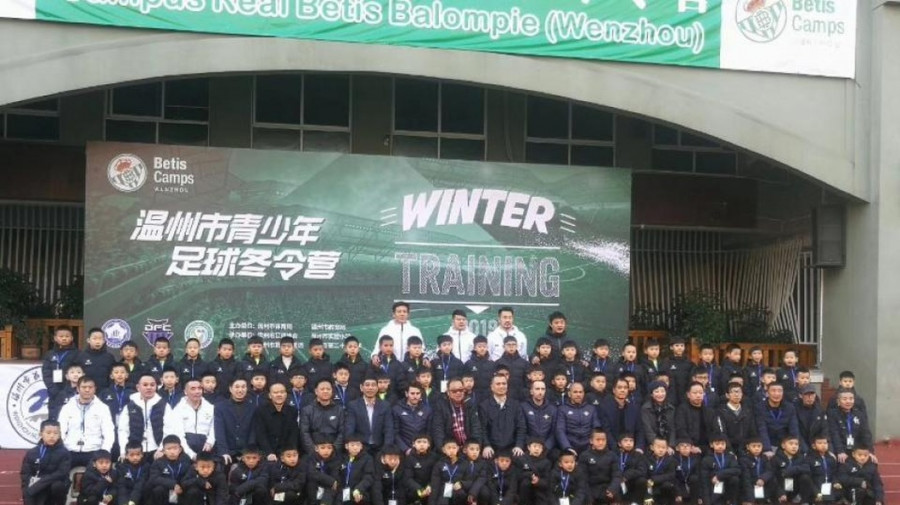 "We train 2,500 children in Shanghai"
With new opportunities being created in Asian markets, clubs are now putting down roots across the continent, again with youth football a central part of the strategy. This activity creates an impact that will not only be felt by individual clubs, but by Spanish football as a whole.

Valencia, for example, now operates a school in Shanghai to give local youngsters the chance to develop their game through the club's specific playing style. "We train 2,500 children in Shanghai," remarks Martinez. "We think it is key to tell a young player in China that we have local coaches who can help them train the Valencia way."
Betis has also opened a grassroots project in China, Escuela Betis, which is located in the country's Zheijang province. "Football in China is growing in a very big way and the best way to help this growth is as the grassroots level," Ortega stated. "As we continue with this project, we can continue implementing our brand so that it is increasingly recognised. But there are benefits for global football too. If the players continue working in the tenacious and structured way that we are seeing, they can contribute a lot of value to the game in the coming years."
©

LaLiga

- Año 2019