The newly-opened Barça Experience in Haikou is set to become one of the main tourist attractions on the island of Hainan.
It will consist of a large complex that will include an interactive museum measuring 4,000m2, a megastore and a Barça Academy Pro with six football pitches. These will be just some of the attractions awaiting the football and Barcelona fans visiting the complex.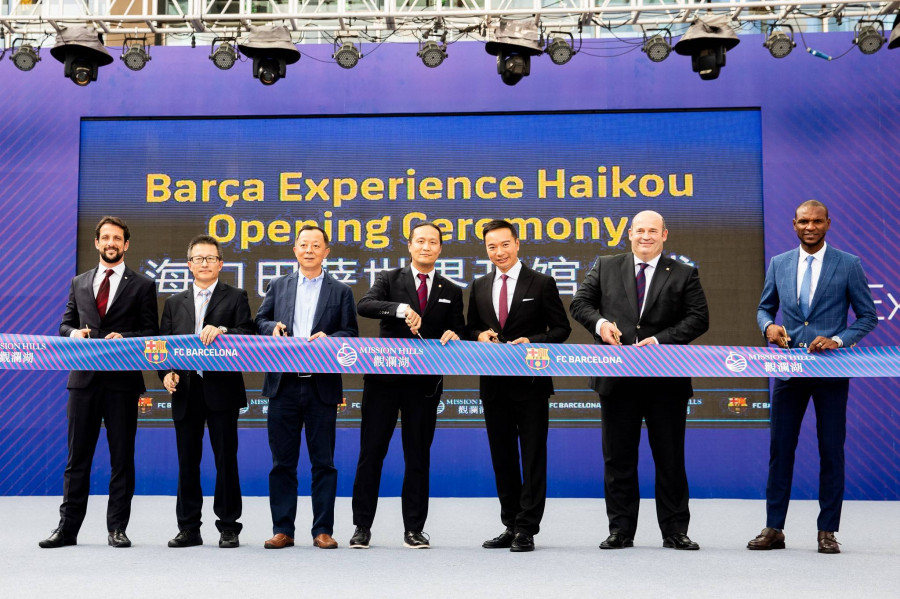 A number of club representatives attended the unveiling of the centre, which took place in Centreville, Haikou. Digital director Dídac Lee, CEO Oscar Grau, technical secretary Éric Abidal and club ambassador Juliano Belletti were there on behalf of the club, along with Mission Hills Group vice-president Tenniel Chu, various local leaders and directors from the Chinese Football Federation.
Barça supporters from China @fcbworldpenyes are getting involved in the opening of Barça Experience in Haikou!! #ForçaBarça pic.twitter.com/fuHxN1ZhBJ

— FCB Penyes (@FCBPenyes) November 20, 2018
During the launch, Dídac Lee announced that Barcelona would visit China and Japan during pre-season and this will form part of the expansion strategy outlined in the club's strategic plan. The Barça Experience will be driven by Mission Hills Group, a leading business in the sport and leisure sector. The Barça Experience will be based on the island of Hainan, a non-industrial area in the south of China and somewhere that sport lovers go every year.
©

LaLiga

- Año 2018