While the European football season may be drawing to a close, work to develop the game around the world continues 12 months a year. In the USA and India, a period of intense training and education is getting underway with summer schools organised in partnership with LaLiga.
These two countries have shown significant interest in growing local football over recent years and participation in the sport continues to increase. Through working with LaLiga, both coaches and players will increase their understanding of the Spanish football methodology, an approach that has already proved extremely popular.
In the USA, in partnership with US Club Soccer, there will be three LaLiga Formation Methodology courses for coaches, hosted by member clubs and leagues throughout the country. These three-day events are for aspiring local coaches who are taught the methodological principles have been developed in Spanish academies to train some of the world's best players.
Already there have been 14 such courses and around 1,500 coaches from more than 400 clubs and organisations have benefited from them, as have their teams.
There are two different levels on offer, with a first ever level 1 course – the most advanced stage – to be hosted by Sockers FC Chicago between August 2-4 at Elmhurst College.
Two Level 3 courses are also due to be hosted by Ohio Premier SC between July 26-28 at Ohio University and by Twin Cities Soccer Leagues between August 9-11 at the National Sports Center in Blaine.
These coaching courses are a staple of US Club Soccer's 'Players First' initiative which is designed to help footballers to reach their full potential. Each of the host institutions have shown ongoing commitment to LaLiga's coaching development methods, dating back to 2016 when the courses started.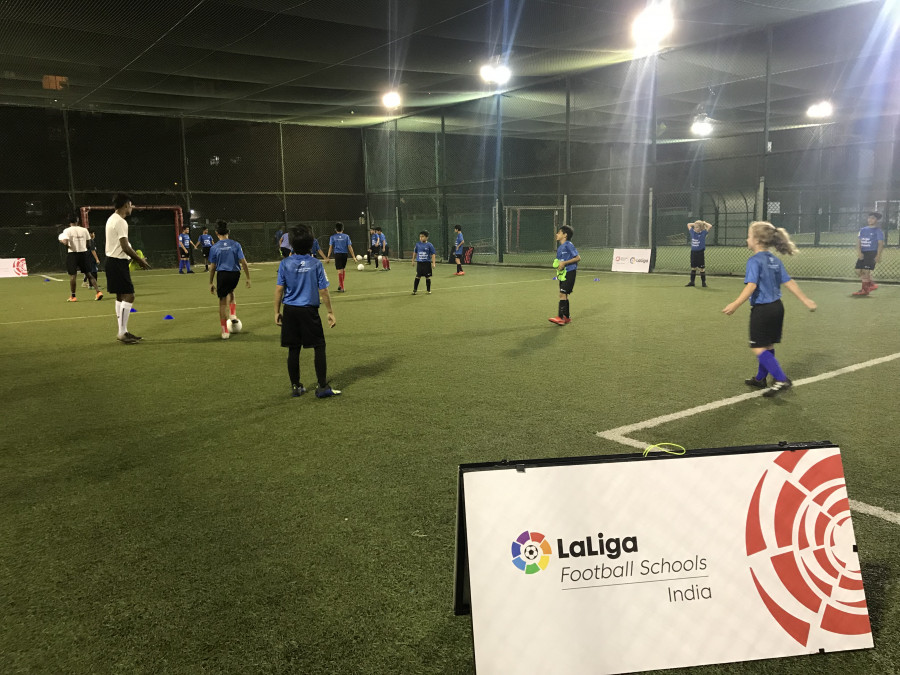 Thousands of kilometres away in India, LaLiga is also extending its grassroots education into the summer months. In total, 17 summer camps have been arranged in schools across the country, running until mid-June. Lasting between 6 and 12 days, the courses will give players a deeper understanding of the unique football style that has been created by LaLiga's UEFA-licensed coaches in India.
Since late 2018, LaLiga has opened 40 schools for over 12,000 children between the ages of five and 18 to learn football with a Spanish flair. Similar to the situation in the USA, training has also been provided for 48 local coaches so that the LaLiga methodology and the LaLiga values can be passed on to the benefit of future football stars.
In both countries, the summer schools are an important step for LaLiga to help ensure that access to football is improved and both coaching and playing levels can develop. As these grassroots initiatives continue to grow, so too will the long-term health of local football leagues and the brand of Spanish football.
©

LaLiga

- Año 2019