As the popularity of women's football continues to reach new heights, clubs are finding bigger and better ways to be part of the movement. A growing number of clubs across Spain are taking the decision to stage women's matches inside stadiums typically reserved for the men's side, with increasingly impressive results.
None more so that San Mamés in Bilbao, where a new attendance record for a Spanish women's football match was set on Wednesday 30 January. A total of 48,121 were in the stands to see Athletic Femenino take on Atlético Madrid in the Copa de la Reina. This attendance also surpassed anything that the men's side had achieved up to that point in the LaLiga season.
Speaking after the game María Tato, Deputy Secretary of Athletic Club, said: "Athletic Club fans want to see women's football, they want to support women and they understand that it has a home here. We want this match to leave a footprint and start a movement that extends throughout Europe and the rest of the world."
San Mamés will not be the only major stadium to stage the women's game for the first time this year. Also in the Basque region, Real Sociedad opened its Anoeta stadium to its women's side in February, attracting more than 21,000 spectators. Meanwhile, Espanyol de Barcelona's RCDE Stadium is also preparing to welcome their women's team. Their Liga Iberdrola match against Atlético Madrid will be held at the 41,000-capacity venue in mid-April.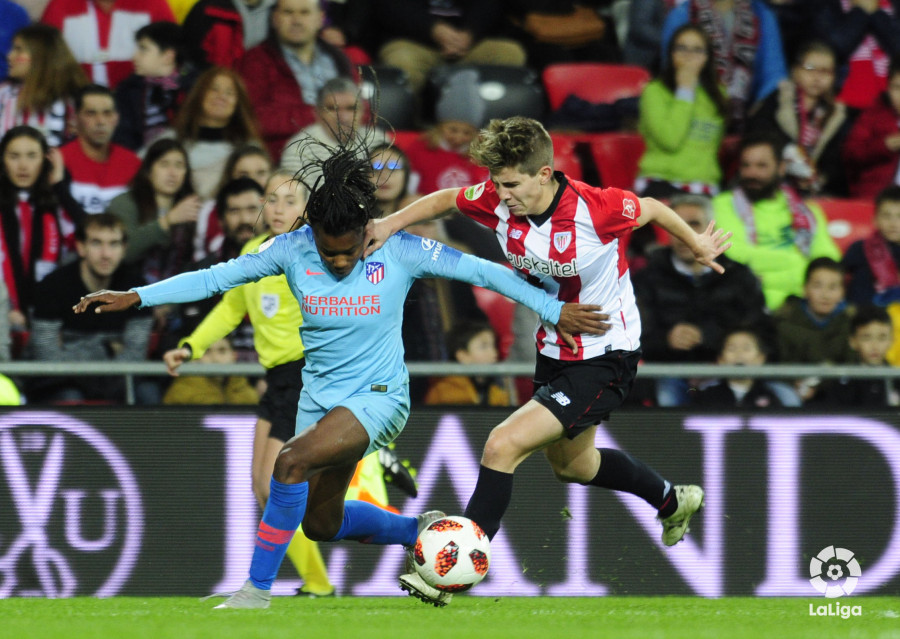 The trend for hosting women's football in major venues is becoming increasingly common. In the past three seasons, 19 matches featuring Liga Iberdrola teams have been played in the stadiums of Atlético Madrid, Deportivo la Coruña, Real Betis, Albacete, Valencia, Eibar and many more. Further matches are expected to be announced soon.
Helping clubs to stage matches on the biggest stage possible is a key part of LaLiga's strategy to grow the appeal of women's football. Pedro Malabia, Director of Women's Football at LaLiga, explains: "Women's football is an incredible asset for any club and we are committed to helping clubs to realise these opportunities. We provide media, promotional and broadcasting support to any club that decides to stage their matches in the stadiums of LaLiga. This can turn the matches into a great spectacle for our fans."
To stage matches in such quality stadiums can be a catalyst for the women's game. Among other reasons, these stadiums are very accessible and boast state-of-the-art facilities, creating a major attraction for families.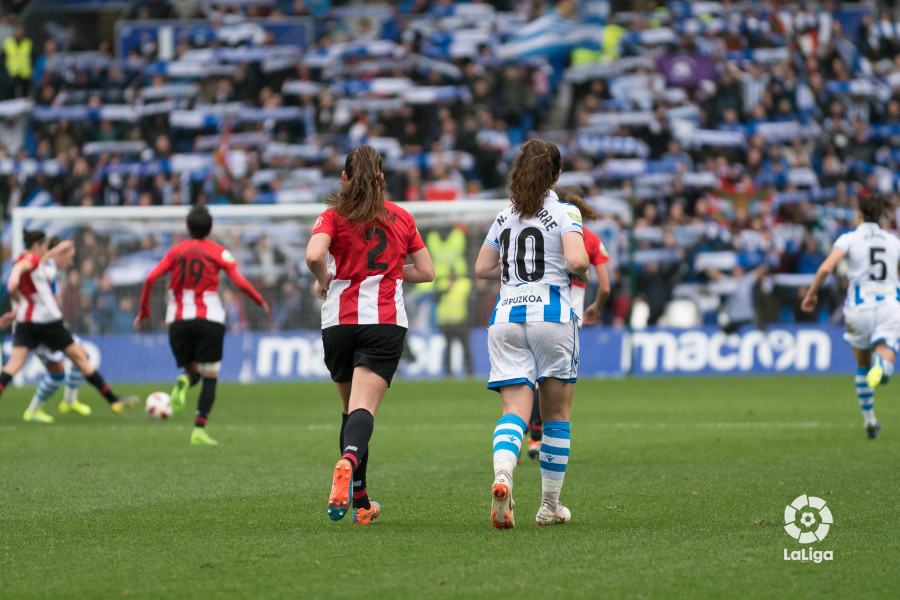 Speaking ahead of RCD Espanyol de Barcelona's historic match Lauren Florido, coordinator of women's football at the club, said: "The club is betting on the growth of women's football and every department is making investments to increase visibility. We are all very excited about this game, which will be a feast of women's football."
LaLiga has made continued investment over the past three years to support the growth of the women's game and has seen clubs continue to expand rapidly, making investments to their training programmes and continuing to grow their youth academies.
Commenting on Athletic Club's own vision for the women's game, Tato said: "Our intention is to make women's football visible and treat it exactly like the male game, occupying the same spaces. We are seeing LaLiga making the same efforts and these combined energies will help us to achieve change quicker."
Florido added: "Women's football is on the road to professionalisation. Our training methodology has been improved, a new recruitment project has been started and our TV and website channels are creating reports, interviews and promotions. The involvement and effort of LaLiga has been vital to our growth and as this will only improve over the next two to three years."
In a Women's World Cup year, the signs are that more and more people are taking an interest in the sport. As this growth continues, LaLiga will continue assisting clubs in their efforts to bring in new fans and exploit new revenue opportunities, whether with logistical support for the staging of matches in LaLiga Santander stadiums, or consultancy on promotional campaigns.
©

LaLiga

- Año 2019