For the second year in a row, the Financial Times has named SD Eibar as one of Europe's fastest growing companies. The Basque town may have the smallest population of all LaLiga Santander cities, with just 27,000 residents, but with an annual growth rate of 44.1%, the club is performing to a level that demands attention.
SD Eibar's Ipurua Stadium's capacity is just 7,000 and President Amaia Gorostiza's modest office resembles the living room of a family home, yet this tight-knit family spirit is one of the keys to the success of the club. Gorostiza, the first female President in the institution's 79-year history, is at the centre of all that the club does, but still ensures that everybody gets a say.
"We work as a team and have a very horizontal structure established," the President emphasised. "This is not the project of one person or one President, rather it's the project of a club."

How financial responsibility is used for growth
It was in 2014 that SD Eibar achieved their first ever promotion to the top division of Spanish football, which was when Gorostiza joined the board "like so many others who came to help out", only to become President in 2016.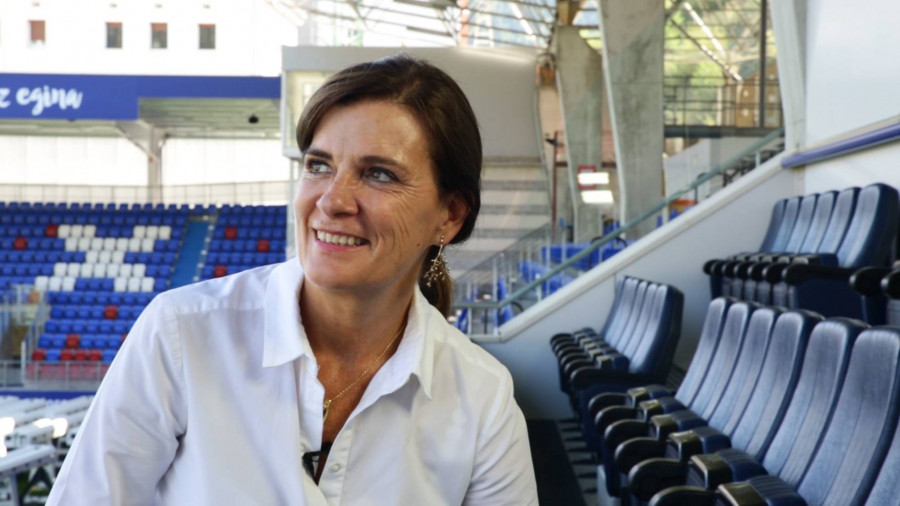 Since assuming the presidency, SD Eibar has gone from strength to strength, improving the team's league position each year - with a touch of good fortune along the way. The club actually finished inside the relegation zone during its maiden LaLiga Santander campaign of 2014/15, but was given a reprieve when Elche was administratively relegated for failure to comply with economic controls.
This is a clear example of how SD Eibar's financially sound management model (which has also been taught at the University of Navarra business school) has come to its aid. With five consecutive top-flight campaigns now behind them, the club made the most of its second chance. But far from standing still, it is using its new status to make significant investments for the future.
SD Eibar has made approximately €50M from audiovisual rights and a large amount of this is being channelled into long-term causes. The Ipurua Stadium, a municipal property, is receiving over €20M of investment, which will create benefits for the local community as well as the club. Money is also being channelled into the building of a new sports city.
"We have been the cradle of entrepreneurship for many years," Gorostiza proudly stated. "It really would be a crime not to take advantage of the income to do good things for our people."
To help stimulate further growth and diversify resources, SD Eibar continues to target international markets. The 2015 signing of Takashi Inui from Eintracht Frankfurt led to a boom in the Basque side's popularity in the player's home country of Japan, where SD Eibar became the third-most-watched team after Barcelona and Real Madrid and led to a sponsorship agreement with Japanese company Hikoki.
Now, working with audience data provided by LaLiga, the club is expanding in markets such as India, where consumers are able to watch Spanish football for free on Facebook, and China, where part of the club's shareholding comes from.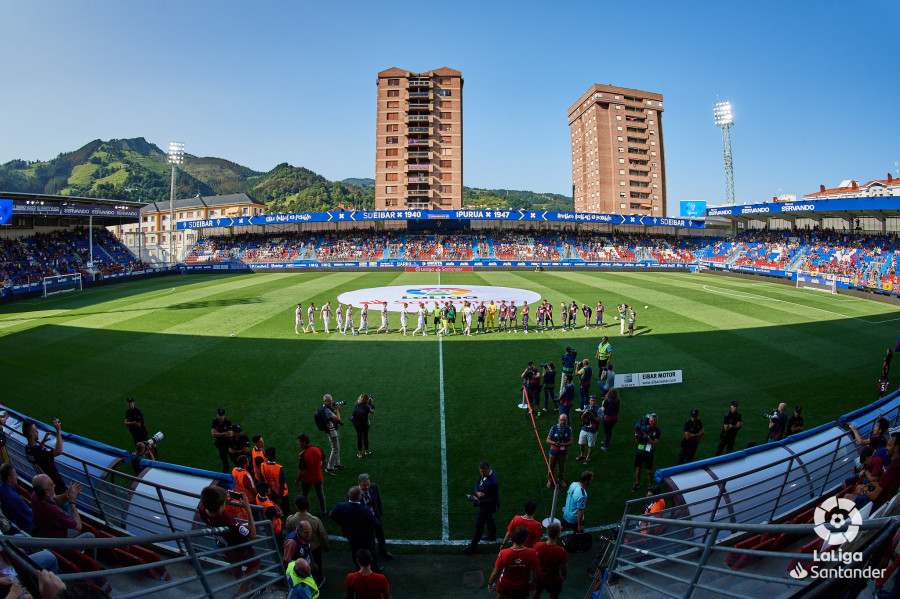 Another football is possible
The club motto of SD Eibar translates as: 'Another football is possible', which is reflected in how it constantly looks towards new horizons. "It comes from our shared belief that football can achieve so much more," explained Gorostiza. "Whether it's influencing education or the mood of the people, we create hope, which can lead to entrepreneurship, innovation and economic development."
Business growth is clearly front of mind of the club, but it will not do this at the expense of its identity. For example, the club takes steps to ensure that all members of playing staff are made to feel welcome to the SD Eibar family. "We buy good footballers and we train good professionals, but you have to ensure that they are also well emotionally, which is almost never taken into account," said Gorostiza. "For me it's the most important thing."
SD Eibar may be becoming a global reference point for a well-run club, but through all of this expansion and evolution, Gorostiza and her fellow directors don't forget the club's humble beginnings. "We must not lose sight of our origins," the President urged. "The day we lose sight of our past we will begin our decline."
For the original Spanish version of this story published in El País click here.
©

LaLiga

- Año 2019