The responsibility of LaLiga clubs in society goes beyond what happens on the field, Real Sociedad's latest charitable project is proof of that. For the second consecutive year, La Real gave prospective players and coaches from some of the most underprivileged areas of India an opportunity to learn from the Basque side by holding a two-and-a-half-week immersion at the club.
Formed through a partnership between the club's foundation, the local Mayor Olarain college in San Sebastian and the NGO YUWA, the experience is focused on creating life skills as well as sporting ones. "It's a very important project and one that we have been collaborating on for a while," Andoni Iraola, Director of the Real Sociedad Foundation, said.
"What we are doing, along with others, is changing peoples' lives."
The heart of the trip involved 10 female players and coaches from India receiving a detailed overview of Sociedad's education and football techniques, with additional training given by local coaches. The intention is for the participants to share this knowledge with teammates and colleagues back in India when they return, helping local teams to improve while at the same time bringing the club's name and values to a new continent.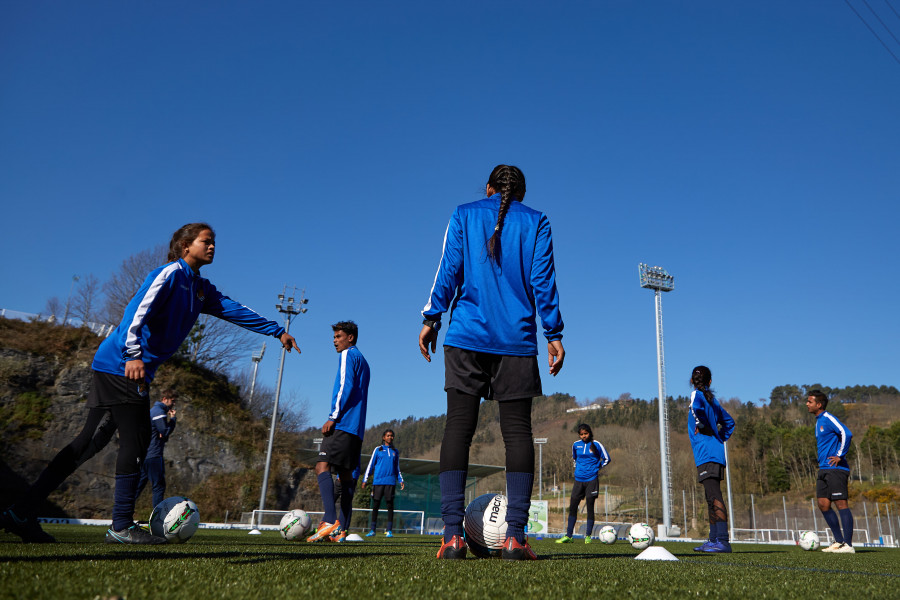 Beyond the football pitch, this initiative also provides the visitors with tools to attract a greater number of girls to consider new career paths and become masters of their own destiny.
"Our visitors are leaders in their own communities and this expedition gives them a new way of training that they can implement there," added Iraola. "Above all, they are learning values and a way of living that will have an important impact in India."
Among the issues that YUWA combats are child marriage, human trafficking and illiteracy. The inclusion of females in education programmes is a central part of their approach and their links with football clubs helps to compart values such as teamwork, equality and respect. A trip to one an historic LaLiga club is therefore a huge boost to these efforts.
The #YUWA students get an immersive experience apart from football training after their tie up with @RealSociedadEN as the @LaLigaEN club looks to spread the game in #Indiahttps://t.co/uMa0Lwonkl

— myKhel.com (@mykhelcom) March 6, 2019
To maximise the educational part of the 17-day programme, the visitors stayed in the Mayor Olarain halls of residence which allowed them to mix with local students and study together. This part of the visit also included watersports, tennis and visits to San Sebastian's landmarks, with Real Sociedad's Anoeta stadium a particular highlight.
The trip came to an end in mid-March, but its long-term impacts are likely only just beginning. LaLiga is committed to sharing the positive values of football around the world to create meaningful change, sentiments that are clearly shared by Real Sociedad.
"The importance of the project is that it makes a positive impact on people's lives and if we can achieve that through playing football, we will be very happy," Iraola concluded. "We are aware that our club has status and responsibility goes beyond football and beyond Spain. This project is an example of that."
©

LaLiga

- Año 2019