The Spanish city of San Sebastián is already well known for its world-class tourist attractions, from La Concha Beach to the Comb of the Wind sculpture to the International Film Festival. Football stands to benefit by contributing to this rich tourism culture and local LaLiga side Real Sociedad is well-aware of the fact. The redevelopment of its Anoeta stadium is set to create one of the best venues in Spain another key landmark attracting visitors to the Basque city.
Once the works are fully completed Anoeta will have a capacity of 40,000, an increase of 8,000. Perhaps the most impressive aspect of the redevelopment is the fact that the stands have been moved closer to the playing surface, with the front row now just eight metres from the action, compared to 40 metres previously. But more than this, the new Anoeta is designed to be entice new audiences, be they visiting tourists or members of the local community.
"We want the stadium to be attractive not only for one type of supporter," said club President Jokin Aperribay. "We don't want it to be just for young people, just for older people or just for families, as we want it to be for everyone.
"We're coming up with different types of spaces at Anoeta to ensure everyone is comfortable. We want people to be able to come to the stadium to have a meeting or to come with their children to leisure spaces."
To allow for this growing popularity, access to the stadium is now easier, with 126 turnstiles instead of 66 and with an underground car park of 350 spaces.
Impressively, the majority of the €50 million budget has been generated by the club itself. Real Sociedad is enjoying a period of financial security, working with LaLiga to pay off its debt just 10 years after going into administration.
"We've brought about organised financial policies and LaLiga has helped too, both with their financial controls alongside the growth of the competition," Aperribay explained. "The joint efforts of the club and LaLiga have allowed us to take on a project that seemed impossible back in 2010. Now we'll be able to enjoy a dream stadium."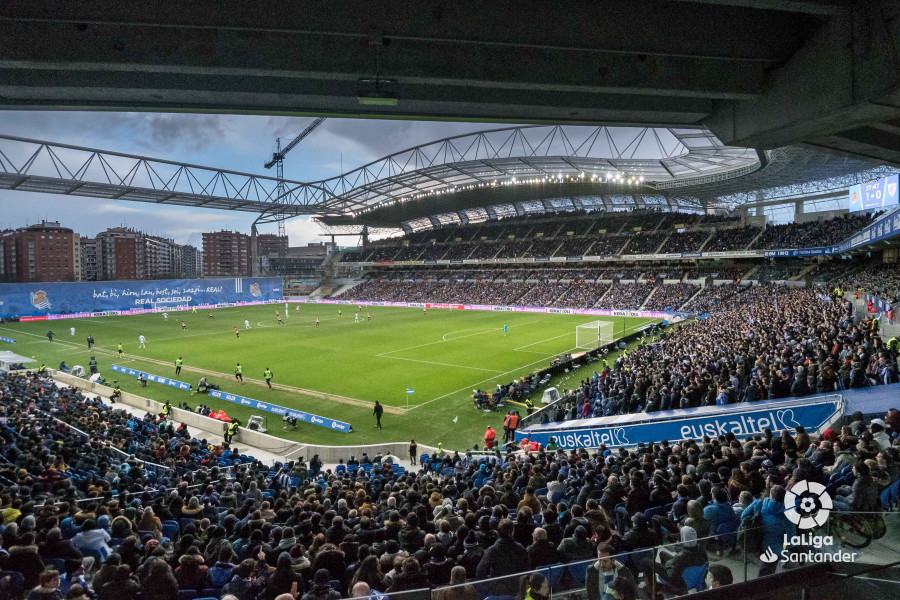 Built to last 100 years
As one of the 10 founding clubs of LaLiga, Real Sociedad is a historic Spanish institution and will celebrate its 110th anniversary in September of 2019. The expectation is that these improvements will convert Anoeta into a world-class stadium that will last even longer than Atotxa, the former home of the club from 1913 to 1993.
While the main works on the northern stand should be completed by September or October of this year, thanks to the round-the-clock efforts of a group of 200 specialists, further improvements will still be made in the future. "This project has the capacity for further adaptation in the future, as this is a flexible stadium that can take on new ideas as they come up in the future," architect Izaskun Larzabal added.
We continue working #RealSociedad pic.twitter.com/bJEVW7h9KB

— Real Sociedad (@RealSociedadEN) May 27, 2019
For Larzabal, the stadium's atmosphere will be significantly improved thanks to the moving of the stands closer to the pitch. "Anoeta was very open, so when fans shouted or sung the noise would disappear," she said. "Now they'll be heard."
This, importantly, has been achieved while maintaining most of the existing structure of the stadium, preserving the sunlight that the stadium gets and protecting its drainage system.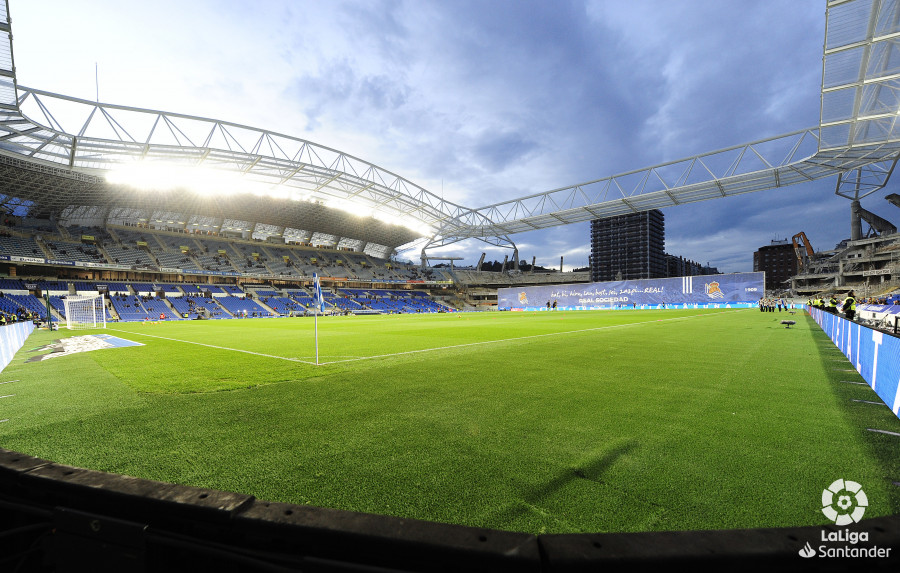 The latest technology
The architectural team studied other sporting arenas in order to learn from best practice for Real Sociedad's own project, incorporating new technology in order to better engage visiting fans.
"We've worked hard to make this a technologically advanced facility, with Microsoft as a partner," Larzabal added. To begin with, wifi connectivity will be made available throughout the stadium.
But through a competition called Sport Thinkers Smart Stadium, the club is now seeking start-ups with new innovative ideas for the stadium that can improve the fan experience. The winning companies will be selected in October and will then develop their projects to add another unique dimension to the new-look ground.
Real Sociedad is the latest club to embark on an exciting new era of redevelopment. Atlético Madrid, Athletic Club and Espanyol have been able to build the Estadio Wanda Metropolitano (2017), San Mamés (2013) and the RCDE Stadium (2009) respectively in recent years, while Real Betis was able to redevelop its Estadio Benito Villamarín (2017). They'll soon be followed by clubs such as Barcelona, Real Madrid, Celta Vigo and Deportivo La Coruña.
"Beyond our own project, these steps forward are important in order for LaLiga to become more and more recognised," Aperribay noted.
Click here to read the original Spanish story published in El País.
©

LaLiga

- Año 2019