Finding stability in a league as competitive as LaLiga Santander is the goal of many Spanish clubs, but this is exactly what Levante has been able to achieve. Through reducing its debts, to going beyond sports and helping wider society, it has become an example to follow in terms of growth and economic responsibility.
Javier Vich, General Director of the club, believes that the outlook of the club has shifted "180 degrees" in the past ten years and that it can now look forward to continued growth. He feels that LaLiga has played a key part in this change of perspective, commenting: "The growth of Levante is very much linked to the changes in LaLiga. As the league has grown over recent years, clubs like Levante have benefited from being in its wake."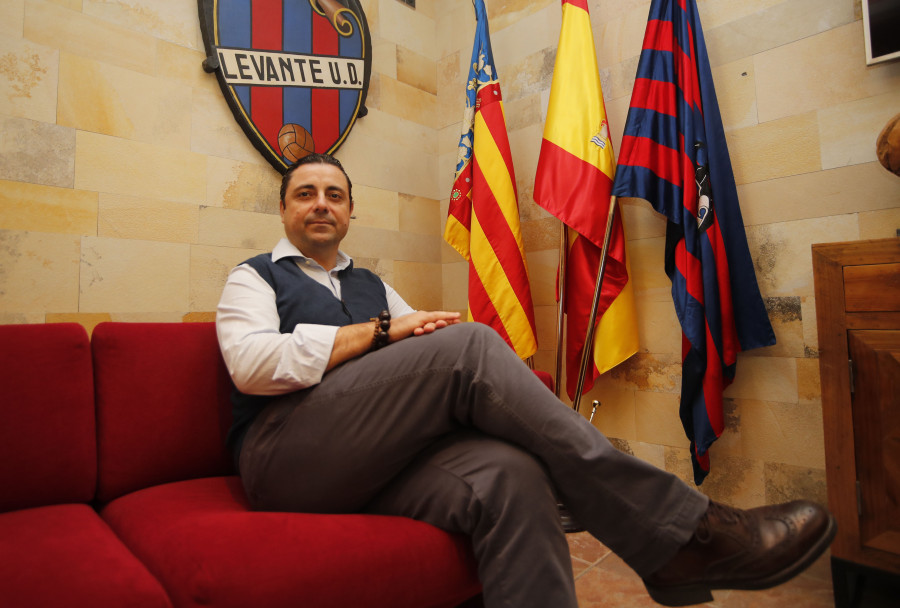 Vich notes that LaLiga's financial control system has made a significant impact. "We must value LaLiga's work because they have achieved something unthinkable in the world of football, with all clubs agreeing to collective rights distribution" he says. "That has greatly benefited clubs with a profile such as Levante."
From its position of financial stability, Levante has been able to carry out a wide number of initiatives to build the brand profile of the club. For example, it now operates 32 different football teams, from the young players in the academies to the men's and women's first teams. Not to mention its beach soccer, handball, veterans or eSports teams.
Making these investments in the profile of the club has been rewarded with a big increase in the number of followers. This season, the club broke its own records by registering 22,000 season ticket holders. Vich highlights that these numbers have grown by more than five times in his time at the club, noting: "We received over 15,000 season ticket holders in 2016/2017, compared to 3,000 when we were playing in the segunda división."
This exceptional growth has also allowed the club to create an impact in wider society. The club allocates a percentage of its profits to CSR projects both inside and outside of football, which Vich describes as "an act of responsibility."
The club's Cent Anys Foundation works to share the sporting, cultural and social aspects of Levante across the community, and has a particular focus on the development of young people. Among its many initiatives, the club operates the Di Capacidad project, in which four leading paralympic athletes from Valencia (David Casinos, Ricardo Ten, Mónica Merenciano and Óscar Ponce) regularly visit schools to raise awareness about the need to play sports as part of everyday life.
The club is also an active member of LaLiga Genuine Santander, a unique project from the LaLiga Foundation that provides a football championship for young men and women with intellectual disabilities.
Underlining Levante's commitment to the next generation, Vich adds: "We see that one of the best ways for the club to grow is to support children. It´s why we call ourselves the children's club."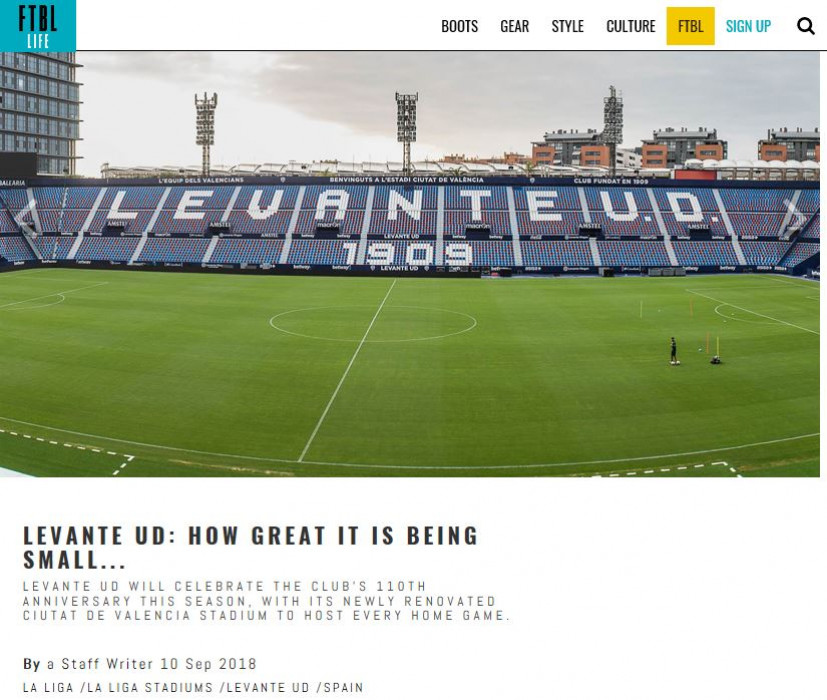 Ten years of growth is an impressive achievement, but Vich is focused on continuing this long into the future. While continuing to manage its finances responsibly, the club is ready to take the next step in growing its facilities. In 2019, Levante plans to begin the construction of the new Levante UD Sports City, a first-class facility built on a 99,000 square metre plot in the neighborhood of Nazareth.
With the foundations for its future looking secure, Levante is a club that continues to look forward with confidence and hope. Its story shows how strong leadership and partnership can help produce remarkable results. Or as Vich puts it, "a very clear example of how a small club in a big city, such as Levante, has been evolving and overcoming its challenges over the last ten years, hand-in-hand with LaLiga."
©

LaLiga

- Año 2019