LaLiga was a key participant at a recent meeting between the Spanish President Pedro Sanchez and President Xi Jinping of the People´s Republic of China. Alongside 34 leading businesses from Spain and China.
LaLiga president Javier Tebas attended the meeting to discuss how to strengthen both economic and trade relations, and the central role that football can play. President Jinping's visit also served to strengthen the country's ties with Spanish companies, including LaLiga, which maintains excellent relations with the government of the Asian nation.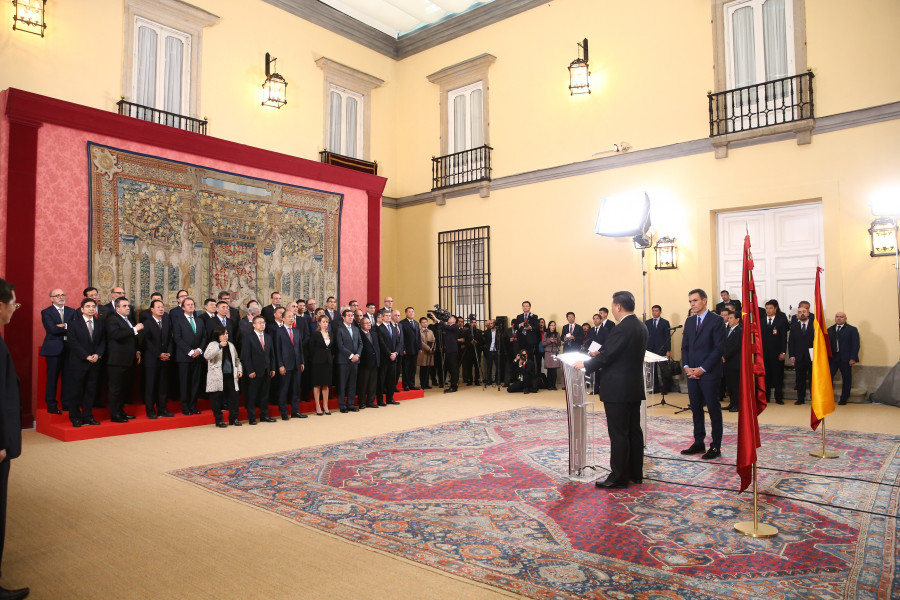 During the visit, a lunch was held with Pedro Sanchez and representatives from the country's most important Ibex 35 companies such as Repsol, Inditex, Telefonica and LaLiga.
One of the key points of the meeting was the commitment of both countries to promote sport as part of the education for Chinese children. LaLiga will play a part in this, promoting its methodology and projects which have already been put in place in both Spain and China, such as the recently inaugurated permanent training base, which was organised in tandem with the Chinese Football Federation.
Almost 300 million people across the globe are involved in football professionally and over 4 billion take part in it every day, underlining just how important a role sport can play in any society. In Spain, professional football goes beyond sport and has became an entertainment industry in its own right, capable of competing with the world's leading companies from a variety of fields.
©

LaLiga

- Año 2018