While every young footballer dreams of turning professional, achieving a strong education is an essential part of a player's ongoing development, whether they continue in the game or not.
This is the impulse behind LaLigaProPlayer, a joint initiative between LaLiga, Santander and AGM, which is now providing Spanish players the chance to receive a unique scholarship opportunity in the United States, where they will continue their training overseas while studying for qualifications from one of the country's top universities.
During a showcase event this month, coaches from 22 American institutions were invited to Madrid to cast their eye over the players who may soon be representing their organisation both on and off the pitch. In total, 35 young footballers representing LaLiga Santander and LaLiga 1l2l3 teams took part, with each club providing detailed player information to help their candidate to stand out.
"For the players, keeping your academic studies going is important so that you can develop multiple options in your future," Chris Chamides, head coach at California State Los Angeles, stated. "With the growth of the MLS it's truly a global football that we are playing in America and LA is a great city to be a part of that."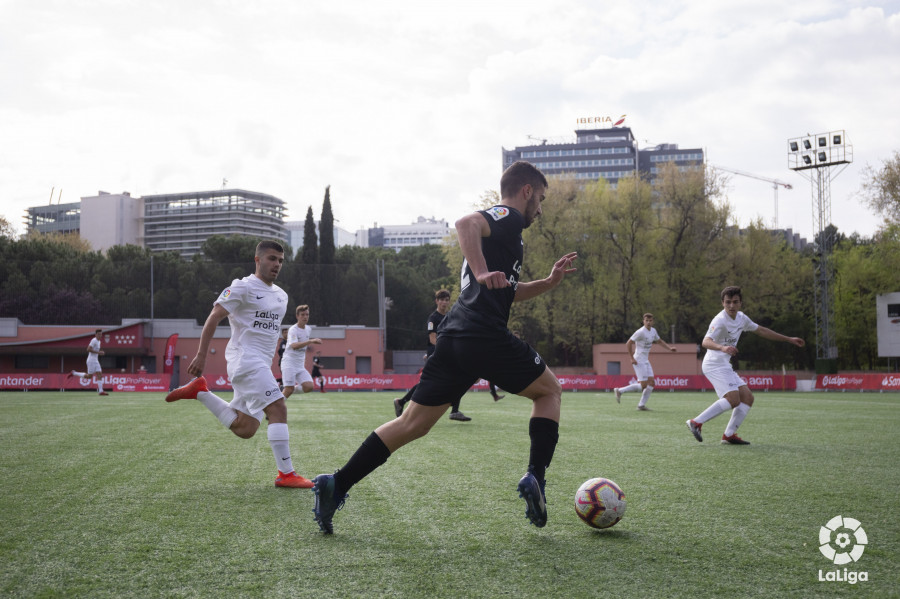 Each club from Spain's top two divisions has been able to put one player (aged 16-22) from their academy forward for a scholarship. The chosen players will be able to continue their footballing development at the universities they attend, where there are professional setups and connections with MLS teams, while also broadening their options through higher education.
Felipe Martin, Director of sponsorship, events and social media, at Santander underlined the need for football players to carry out such studies. "Life doesn't end at the age of 35 when a player retires," he pointed out. "There's a need to have an education."
As well as strengthening Spanish football and assisting Spanish players in their careers, the benefits for the growth of the sport in the US are enormous. The American academies highly value the import of Spanish talent as this boosts the competitive level of the entire system, particularly as the game locally known as soccer continues to grow across the US.
"Most of the players that come through a programme like this have a high technical and tactical understanding of the game and have obviously been part of great organisations and have been coached really well," explained Maciej Sliwinski, the associate head coach at Elon University. "Soccer in America is growing every single year and adding players from different countries and backgrounds, including top LaLiga teams, will allow us to train against better players, which is beneficial for the whole team."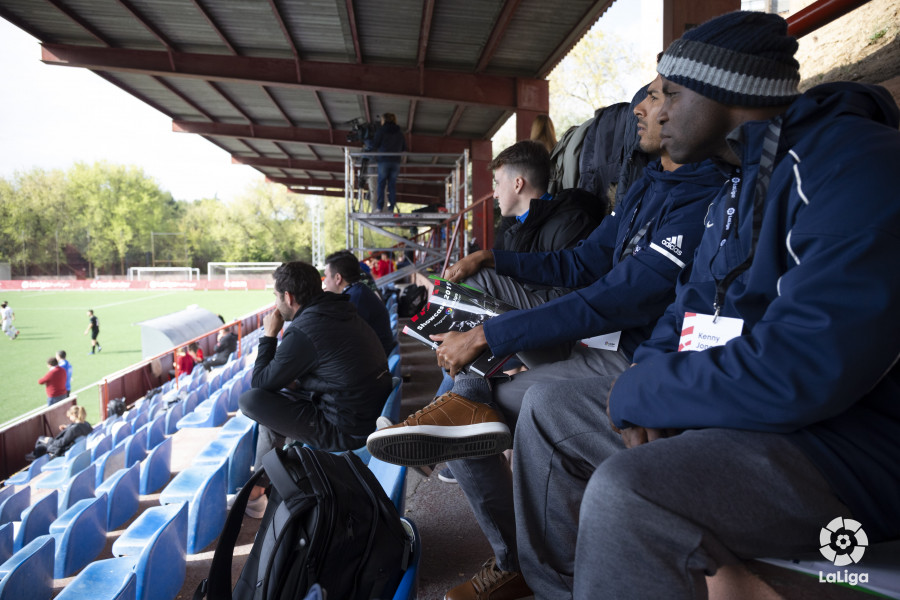 In order to assist the US-based universities in the selection process, LaLiga organised a comprehensive scouting event that included training matches and a detailed brochure of each player's profile and attributes. The session was also recorded on video so that universities unable to send a coach to Spain could also view the candidates and consider making scholarship offers based on the footage provided.
The offers are the next step, while the selected players will receive a personalised attention and consulting service before, during and after obtaining a scholarship. There will also be preparation courses for the SAT examinations and TOEFL language tests.
The first group of selected participants will depart for their respective universities in June, while this project will be repeated every season thanks to the ongoing support of the partners involved.
For the players, the initiative opens a series of new opportunities that have left them enthusiastic about what the future has to bring. Real Zaragoza's Nacho Alastuey, for example, remarked: "This is a sport that I've taken part in since I was small. What could be better after developing over in the US than coming back and working here in Spain in football?"
Mario Casero, of Cádiz FC's academy, sums up both the optimism and realism that comes from taking part in such an initiative. "I've had the dream of playing football since I was little", he says, "It's what I like. For all of us it's a passion, but you can't ever put studies to the side because you never know what will come tomorrow."
©

LaLiga

- Año 2019