While they compete against each other on the pitch, Spanish clubs are joining forces when it comes to commercial best practice. Particularly when it comes to making the fan experience across Spain's stadiums even better.
Under the banner of LaLiga, clubs from across LaLiga Santander and LaLiga 1l2l3 have begun regular meetings to share ideas and initiatives relating to ticketing and stadium organisation.
As part of the LaLiga Ticketing Strategy, three working groups (the Quality Standards Committee, the Digital Transformation Committee and the Regulatory Committee) have been set up by the league in order to introduce clubs to some of the world's best sporting innovation and to learn from each other. Some of these clubs are now partnering with these working groups by participating in regular video conferences, in-market meetings and period exchanges.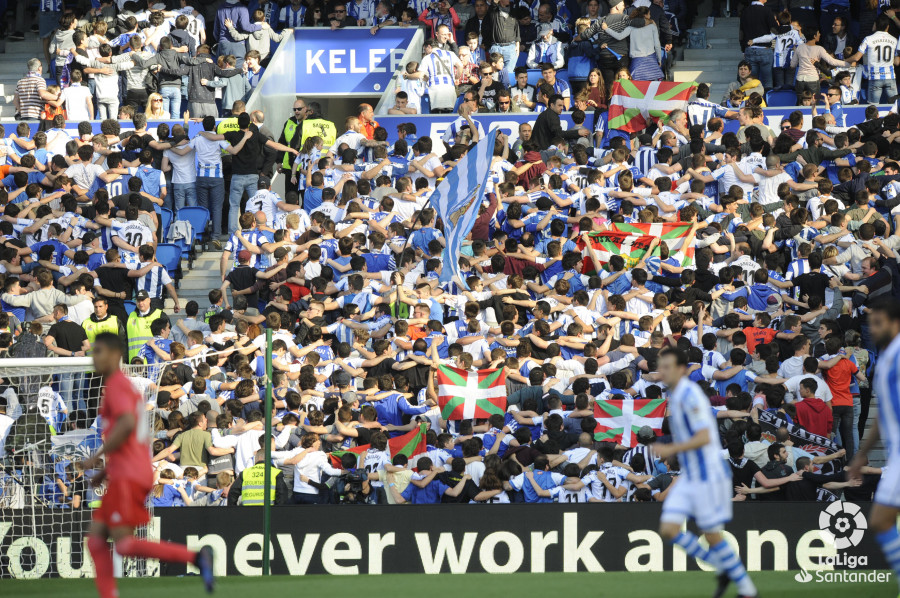 "It's exciting to see the clubs of LaLiga working together to help the league as a whole improve the fan experience," said José Guerra, Director of corporate operations at LaLiga. "Through collaboration we can continue to make matchdays at the stadiums of Spain more accessible, more comfortable and more enjoyable for every kind of football fan."
During a recent gathering, clubs discussed innovative ideas that have already been launched and could be considered for implementation across Spanish football. Two of these, Real Real Oviedo and Girona FC, explained their results in more detail.
Real Oviedo: Behind-the-scenes tours to accompany the matchday ticket
The Asturian side recently launched a new service for its fans, #EXPERIENCIASRO, which offers something extra special alongside the matchday ticket. The VIP initiative combines the match itself with a visit to the club's museum, the chance to walk out onto the Estadio Carlos Tartiere stadium and the opportunity to visit the post-game press conference.
"The idea comes from a desire to explain our 90-year history to our fans, which represents a new line of business for the club," explained Cristina Serrador, Manager of marketing, sponsorship and advertising at the club. "Fans have shown particular interest in touring the stadium and we have also created the opportunity to have team photos with the players, which can later be purchased."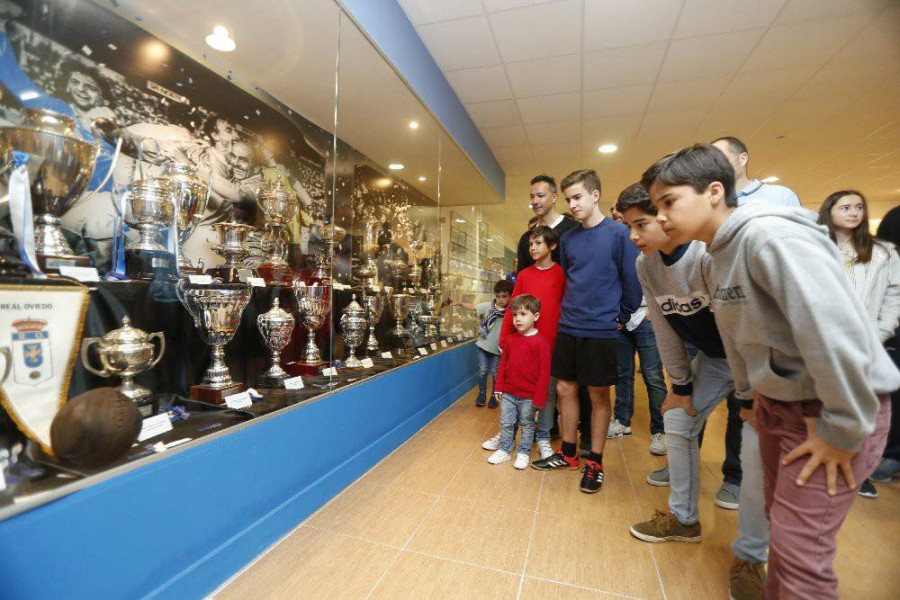 Immediate commercial impact has been seen both inside and outside of Spain, Serrador added. "Thanks to our internalisation process that we began in 2012, we have a large number of international fans who are aware of us and want to get to know the team more."
"We've seen a lot of interest from schools for example: more than 30 groups have visited since we announced the initiative," she added. "This includes students from overseas, as we offer the tours in three different languages. Without doubt, this has contributed positively to ticket sales."
Girona FC: External sales team achieves 8% of ticket sales
Meanwhile, Catalan side Girona has made some astute hires by bringing in a new sales team which has made a significant impact on increasing attendance and revenue, generating 8.4% of all ticket sales and 5.1% of gate revenue.
"From following examples in the UK and the USA we were able to build the bases of how to create this new team, what products develop and what strategies to follow to market it," commented club Ticketing Manager Daniel Prat.
"We have an ROI of 3x, meaning that for every euro invested in this sales team we generate €3, meaning it is a very profitable initiative."
This, impressively, is just the first year of the effort, where they club has focussed primarily on the sporting clubs, educational institutions and schools within a two-hour drive from the stadium. In the coming season, Girona FC expects the results to have increased.
"Experience tells us that in the second year the results are better, because the team matures in its sales skills and because the market begins to better understand this possibility of coming to the Montilivi stadium to enjoy the group experience, said Prat. "So we believe that next year the numbers will be even better."

Ongoing initiatives
The mindset of these clubs is in line with the league-wide cooperation led by the ticketing working groups. Each group has been liaising with clubs on specific solutions in recent months and the participation of several different teams is producing results.
The Quality Standards Committee, for example, sent out a survey to clubs in order to compile information regarding current standards. The results of this are currently being evaluated and recommendations will be published on which processes could be organised centrally and which ones should be the responsibility of individual clubs.
Meanwhile, the Digital Transformation Committee continues to work with clubs on the shift to paperless ticketing, while the Regulatory Committee is studying the viability of moving seating closer to the pitch, of displaying content on screens inside stadiums and of reselling season tickets for individual matches.
All of these steps will be important to boosting the overall fan experience for all kinds of supporters, from families to businesspeople to young adults. Supported by LaLiga, clubs will continue to receive a platform to exchange ideas freely, helping to achieve the common goal of building the best matchday possible.
©

LaLiga

- Año 2019