As one of the world´s fastest-growing economies, with a five year old professional league and growing numbers of fans, the potential for football in India is enormous.
In recognition of this, LaLiga recently held its first international immersion conference in India, at a two-day event attended by presidents, general managers and marketing directors from 18 of the 20 teams currently competing in LaLiga Santander, the first division of the Spanish league.
Through a series of in-depth sessions, attendees were given a better understanding of the Indian market, the growth of football in India, the sports and business environment of the country and its digital ecosystem, giving them a better idea of the opportunities that the country can offer to Spanish clubs.
Already, LaLiga has agreed a 30% increase in its international broadcasting rights, but continues to seek new ventures to engage audiences around the world. In India, it has concluced a world-first agreement to broadcast LaLiga matches across the country via Facebook, a move intended to reach significant new audiences and take advantage of the rapidly changing broadcasting environment.
Working alongside Facebook and its clubs, LaLiga will place significant focus going forward on fan engagement, as it continues to build out its global brand.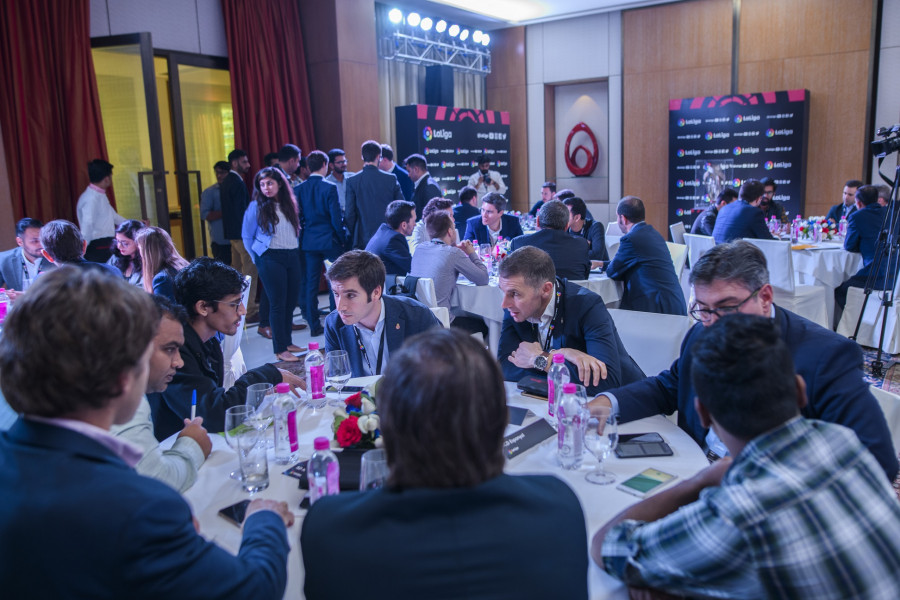 The Spanish Ambassador in India, José Ramón Barañano, together with LaLiga President Javier Tebas, opened the conference and were supported by several directors of LaLiga clubs and India On Track, an organisation designed to identify and nurture sporting talent across India.
Other attendees included Abhishek Issar, Senior Vice-President of Yes Bank (specialists in the sports, entertainment and media industry) and Tarun Bhagat, Brand Director at Pepsi, Gatorade and Aquafina at PepsiCo.
Professional football in India was represented by Praful Patel, President of the AIFF (Indian Football Federation) and Sundar Raman, CEO of Reliance Sports and the ISL (Indian Super League), and at a networking session involving both LaLiga and ISL clubs.
The conference was rounded off with an emotive closing speech from Moncho Ferrer, son of Vicente Ferrer and current Director of Programmes at the Vicente Ferrer foundation, created to empower rural communities across India, the country where Moncho was raised.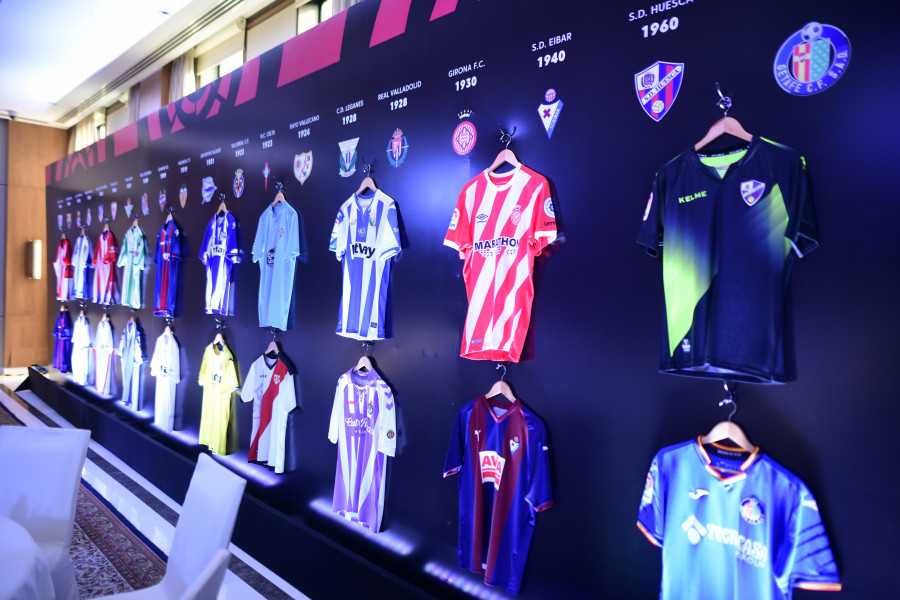 LaLiga only began selling international broadcasting rights in 2015 and has been carrying a rapid expansion plan around the world in the ensuing three years. In India, aside from its initiative with Facebook, it has signed a commitment to open LaLiga Football Schools nationwide, while Girona FC came to India to play a preseason game in the summer of 2018.
Discussions are already underway to hold repeat immersion trips, in order to build on the growing love for football in the nation, support the development of the Indian Super League, and establish a stronger connection to LaLiga among the local population.
©

LaLiga

- Año 2018