Football has not historically been the number one sport in India but in recent years the number of youngsters playing and watching the sport has increased sharply. Now thanks to a world-class training programme designed by LaLiga, potential stars of the future have the chance to take their game to the next level.
The LaLiga Football Schools project was introduced in late 2018 to provide grassroots development to young footballers in India and help the sport to grow organically. Interest has risen quickly in that time, with 36 centres opened and more planned for the coming months. Ongoing training is being provided to around 2,700 students at the centres but in total, more than 10,000 boys and girls between the ages of 5 and 18 have taken part.
This success can be attributed to a unique programme that has been designed by LaLiga alongside its team of UEFA Pro-licensed coaches. From its Madrid headquarters, it put together a programme that reflected the technical style of Spain, before blending it with Indian football techniques through consultation with local coaches in the country.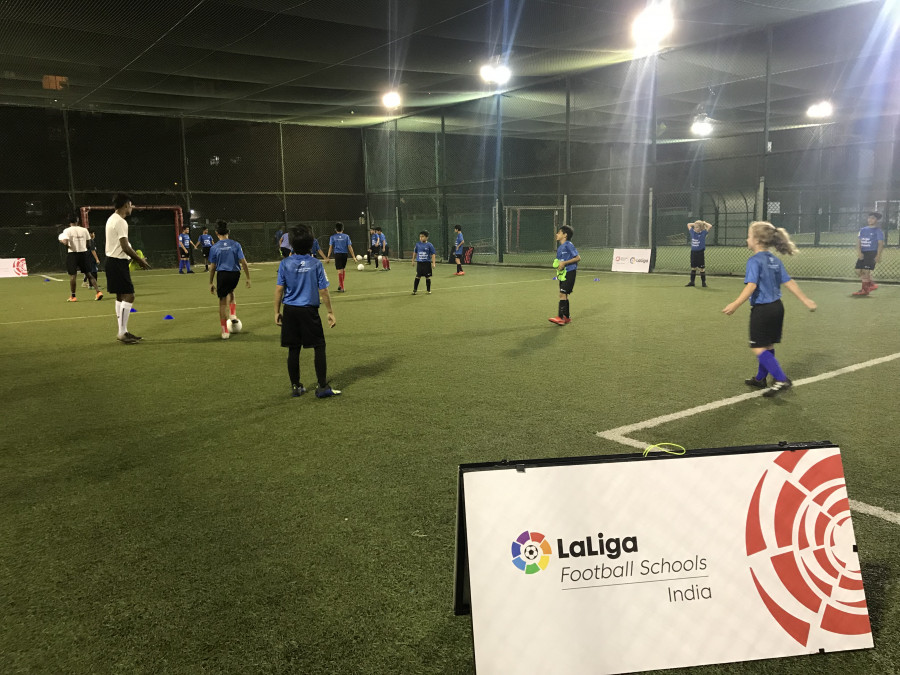 Beyond simply playing the game, LaLiga Schools provides a strong focus on individual growth and character building, ensuring that players receive ongoing education about the values of football and playing sport in general.
Javier Cabrera, Technical Director of LaLiga Schools, explains: "Our approach offers a mix of physical, technical and tactical development. But most important is that players of all abilities learn how to enjoy football, with lots of contact with the ball and chances to compete. This is essential to making sure that our values are shared and that children can develop a healthy and long-term interest in the game."
Cabrera, together with two of LaLiga's UEFA Pro-licensed coaches, Saúl Vasquez and Jon Diaz, provide co-ordination and training to 48 coaches who are stationed across the schools, enabling them to teach the LaLiga method that has been created.
To help turn these methods into long-term impact, LaLiga Schools partners with India On Track, an organisation committed to developing the sporting culture of India. Together, the organisations teach the values of football to the students, primarily discipline, commitment, dedication, effort, fair play, respect and teamwork. "Mixing social and sporting education is how you inspire the next generation of footballers," added Diaz.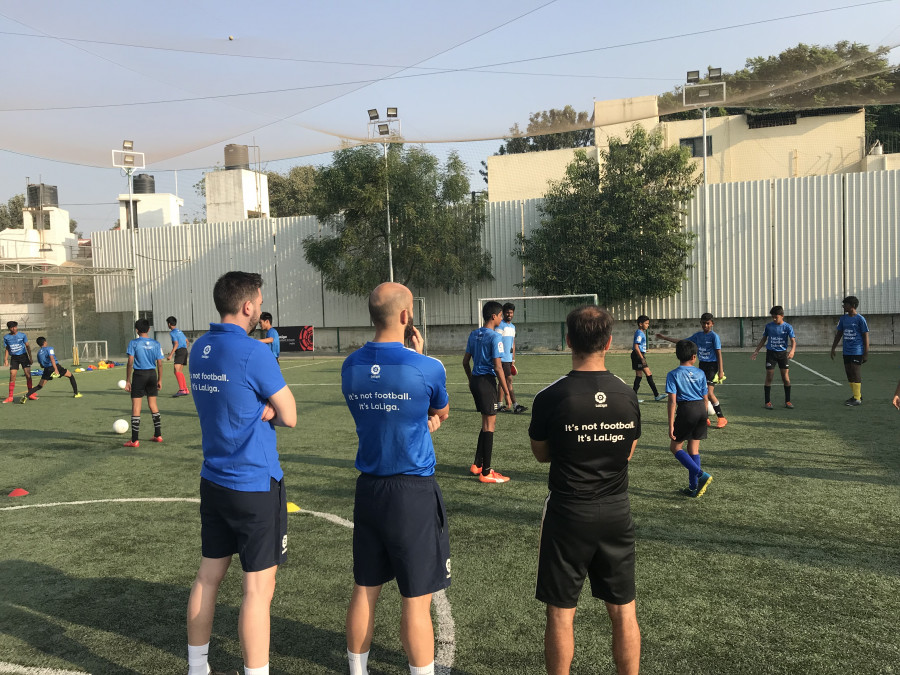 For the players, participating in LaLiga Schools is providing a chance to learn more about how the game is played around the world. Not only do students have access to the world-class coaching that Cabrera and his team provide, they have the opportunity to take part in international training tours to test themselves overseas. They can also visit Spain to immerse themselves in the LaLiga experience, learning about the different clubs and their various training methodologies.
The ability of the players is providing further motivation to grow the project and create a stable framework for the future of football in India. "When I see the kind of talent and passion Indians have for football, I am convinced that we will see global stars emerge from this country," added Vasquez. "It is a huge source of pride to provide the platform where they can be discovered."
©

LaLiga

- Año 2019