Global Fútbol

The LaLiga Newsletter

May 2019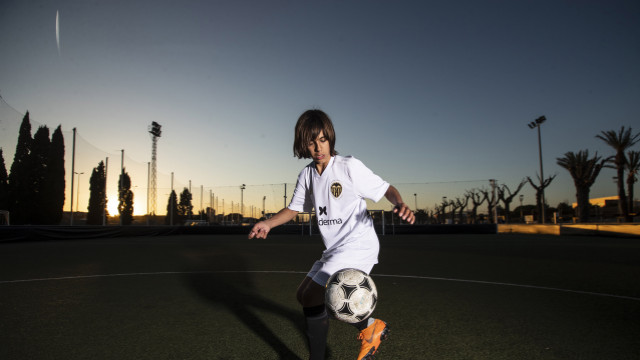 How the future of Spanish football is being shaped in Asia
Clubs across Spain place huge importance on their academies to develop both their first team and their international brand.
By entering youth tournaments and opening schools across Asia, clubs such as Valencia CF and Real Betis are winning new fans, partners and sponsors.
READ MORE
How intellectual property rights are driving global sports
Mark Lichtenhein, Chairman of the Sports Rights Owners' Coalition (SROC), explains the threats of intellectual property (IP) theft to the sports industry and subsequent effect on national economies.
The SROC works with competition organisers to bring the dangers of IP theft to wider attention and demand action at a government level.
Read more
Spanish football summer schools arriving in the US and India
The LaLiga methodology will be taught to coaches and players across the US and India during the coming months.
The courses are designed to strengthen football at a local level while building deeper connections to the Spanish game.
Read more
LaLiga arrives on TikTok, the fastest-growing social network
There are already 500 million active users on the video platform giving Spanish football a significant new audience.
LaLiga will use its presence to increase visibility of Spanish clubs to young fans from around the world.
Read more
LaLiga partners with local coaches to find the future stars of Indian football
48 coaches received expert instruction on the LaLiga methodology at a workshop in New Delhi.
Through grassroots football, the Spanish league is creating a platform for the future stars of the Indian game to be discovered.
Read more
The key role of compliance in the future of Spanish football
LaLiga discussed the role of transparency and security to the long-term reputation of football during an event at the Wanda Metropolitano stadium.
Compliance officers from RCD Mallorca, AD Alcorcón and FC Barcelona explain how the requirement has taken hold in all Spanish clubs.
Read more
Spanish clubs increase revenue by 20.6% in one season
Record LaLiga revenues of €4.479bn were posted for the 2017/18 financial year confirming its status as the second largest European league.
Alongside broadcast incomes, commercial revenues and player transfer fees contributed heavily to club growth, which is being invested in the future.
Read more
Academy launch takes LaLiga's commitment to China to the next level
LaLiga's first permanent academy in China set to open in 2021 as part of 10-year agreement with China Sports Futurity Investment.
A new youth tournament has also been created bringing U-16 Spanish sides to China this summer.
Read more
A love of LaLiga is helping Egyptians to learn Spanish
LaLiga and the Spanish embassy have joined forces to create a teaching project that will improve language skills and knowledge of Spanish football.
The number of course attendees are set to surpass expectations with 750 attendees attending the first two seminars.
Read more
LaLiga clubs work together to improve the fan experience
Through LaLiga's ticketing working groups, clubs are finding new ways to deepen links with fans and share best practice with others.
Initiatives at Real Oviedo and Girona have already begun to achieve commercial results.
Read more
Real Sociedad's 'dream stadium' is the new jewel in San Sebastián's crown
The Anoeta redevelopment project is designed to create a new tourist attraction for an entire city.
The club funded the majority of the €50m project itself after closely following LaLiga's financial policy.
Read more
| | |
| --- | --- |
| LEGAL WARNING AND PRIVACY | |
Data Controller: Liga Nacional de Fútbol Profesional (LaLiga). Purpose of data processing: To send a monthly communication with institutional information related to LaLiga, that could be of interest of those in the international football industry. Legal basis: The legitimate interest of LaLiga and, when applicable, the consent of the individuals concerned. Recipients of communications and exchanges: Personal data will not be communicated to any third party, unless legally bind. Data subjects rights: the recipient of this communication can exercise the rights of access, rights of rectification and rights of erasure, as well as the rest of the rights recognised by data protection legislation by sending an email to lopd@laliga.es, as is explained at https://www.laliga.com/informacion-legal/legal-web.
It's not football. It's LaLiga.