Global Fútbol

The LaLiga Newsletter

March 2019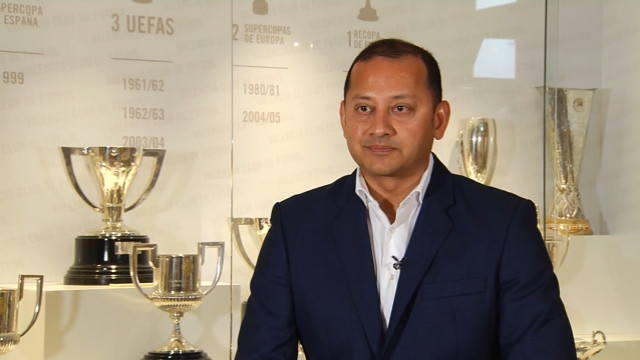 Valencia CF: "We are trying to be a trailblazer in LaLiga"
On the club's 100th birthday, President Anil Murthy shares why Valencia CF is in the strongest position in its history and how it plans to help other clubs replicate its success.
Investments in technology, women's football and academies are shaping the Valencia of the future.
READ MORE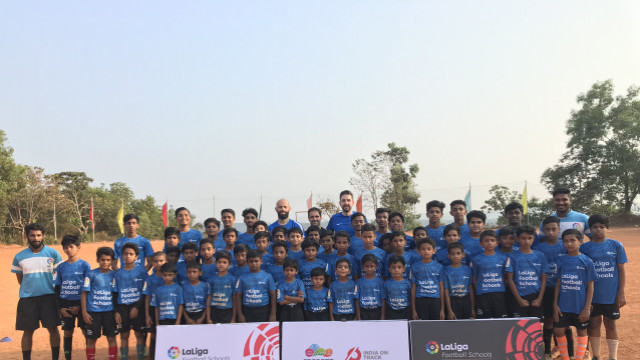 India's unique football programme with over 10,000 students
The LaLiga Football Schools project is growing rapidly across India, offering a training programme that mixes local styles with Spanish flair.
Since late 2018 LaLiga has opened 36 centres for children between 5 and 18 years and provided training for 48 local coaches to follow these methods.
READ MORE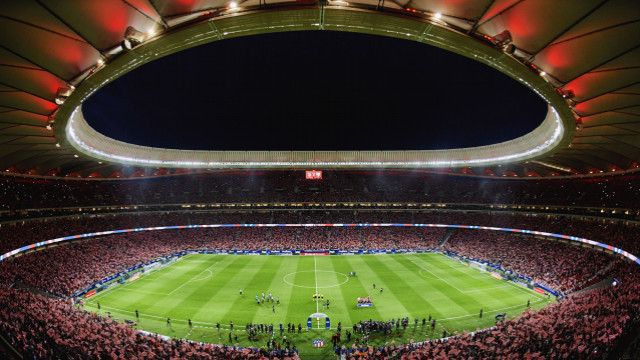 Inside the Wanda Metropolitano: 'Europe's first smart stadium'
The home of Atletico Madrid has undergone significant developments to its lighting, signage and mobile coverage to create a technology infrastructure like no other.
By extending its partnership with Telefónica the club will keep improving the match day experience for its 68,000 spectators.
READ MORE
Professional football is worth over €15.68B to the Spanish economy
A PwC report has revealed that football is central to the country's economic health contributing 185,000 jobs, €4.1B in taxes and turnover equal to 1.37% of GDP.
Every €1 made by LaLiga generates a further €4.20 in the economy.
Read more
How El Clásico shines a light on all Spanish football
As the world tuned in for Real Madrid vs Barcelona, LaLiga celebrated the stellar fixture while promoting other first division sides.
Viewing parties were organised around the globe while international journalists visited Madrid to learn about the capital's other first division sides and their global ambitions.
Read more
LaLiga makes new commitment to growing grassroots football in North America
Partnership with US Club Soccer has been extended to help LaLiga North America to continue to grow the sport through expert coaching courses.
Around 1,500 coaches have already benefitted and many more will do so in the coming years.
Read more
The new data tool that is helping LaLiga clubs to transform
LaLiga business intelligence and analytics releases new 'Sandbox' tool for clubs to access real-time, in depth data about their matches or fan preferences.
The league is also supporting clubs to master the art of data science and build better mobile apps.
Read more
Real Sociedad tackles women's inequality through NGO immersion
Players and coaches from India held a 17-day immersion event focused on education through football, encouraging young women to be masters of their own destiny.
The events, supported by the NGO YUMA, use the power of football to impart positive life values.
Read more
Las Palmas is promoting digital inclusion while winning at eSports
A digital community of more than 1,200 club fans and academy members has been established to promote both professional eSports and social inclusion.
Its swift progress has seen the creation of an eSports centre and success in the Virtual LaLiga eSports Santander competition.
Read more
LaLiga Educa tackles social exclusion in Tetouan through the values of football
Football coaching is being combined with the teaching of Spanish in the Moroccan city to provide valuable life skills in an area of high social deprivation.
This LaLiga socio-educational project reaches more than 300 children at risk of social exclusion and has been recognised by the Spanish government for its achievements.
Read more
The life-changing effect of football for young women in rural India
Participation in the Vicente Ferrer Foundation football programme has tripled thanks to an agreement with LaLiga to provide balls, boots, clothing and other training materials.
Girls are being shown alternative career paths, promoting gender equality in India.
Read more
How the RCDE Stadium is becoming Barcelona's latest tourist attraction
RCD Espanyol de Barcelona strikes deal with local tourist board to sell match tickets at other city landmarks, positively impacting attendance.
The Catalan club has also reached an agreement with a concert promoter to bring musical events to RCDE Stadium.
Read more
Real Betis launch football schools in China and Morocco
EscuelaBetis initiative created to grow international academies, providing education through football and expand the Betis brand internationally.
As part of this project, new campuses have been opened in China's Zheijang province and the Moroccan city of Fez, two regions where the club already works with LaLiga on expansion projects.
Read more
| | |
| --- | --- |
| LEGAL WARNING AND PRIVACY | |
Data Controller: Liga Nacional de Fútbol Profesional (LaLiga). Purpose of data processing: To send a monthly communication with institutional information related to LaLiga, that could be of interest of those in the international football industry. Legal basis: The legitimate interest of LaLiga and, when applicable, the consent of the individuals concerned. Recipients of communications and exchanges: Personal data will not be communicated to any third party, unless legally bind. Data subjects rights: the recipient of this communication can exercise the rights of access, rights of rectification and rights of erasure, as well as the rest of the rights recognised by data protection legislation by sending an email to lopd@laliga.es, as is explained at https://www.laliga.com/informacion-legal/legal-web.
It's not football. It's LaLiga.