Global Fútbol

The LaLiga Newsletter

February 2019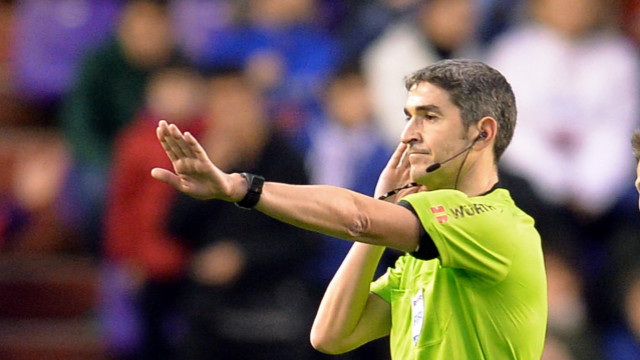 LaLiga and VAR: A success story
Collaborations with the Spanish football federation, referees, media and fans have created new levels of visibility and success for VAR in LaLiga.
Together with media partners, LaLiga has developed a detailed training programme for VAR open to clubs, leagues and officials wishing to understand the technology better.
READ MORE
Inclusivity is driving major growth of LaLiga Genuine Santander
The competition for players with intellectual disabilities has entered its second season, with the number of participating teams increasing from 18 to 30.
Over 5,000 stories about the competition were published around the world along with a wide range of club activities designed to raise awareness and increase involvement.
Read more
Startup competition to bring the world's best new tech to LaLiga
The Spanish league already features the world's best footballers. Soon, it will be enhanced by some of the planet's top new tech talent.
Global competition, launched in collaboration with Microsoft's Global Sports Innovation Center (GSIC), will look for new innovations in the areas of media, fan engagement, smart venues and performance.
Read more
LaLiga joins the celebrations at the Asian Cup
During the 2019 AFC Asian Cup, LaLiga took part in the festivities to celebrate the growth of the game around the globe.
While hosting international media LaLiga explained its growth strategy for the region and visited its growing youth academies in Dubai where the next generation of talent is being developed through LaLiga standards.
Read more
LaLiga increases Asian footprint with new league partnerships
LaLiga's worldwide growth continues following the agreement of new partnerships with the Chinese Super League and PT Liga Indonesia Baru.
Agreements with both leagues will involve sharing LaLiga best practices on training, technology and corporate social responsibility activities.
Read more
Milagros Martínez: "Women are showing that they're perfectly capable of taking charge of any side"
The Spanish coach has broken a glass ceiling in women's football by becoming the first woman to coach a men's team in Japan.
While a female coach has yet to take charge of a men's side in Spain, Martinez believes that there is no reason why they should not be given the opportunity.
Read more
Levante: "The growth of Levante is very much linked to the changes in LaLiga"
Javier Vich has overseen a decade of growth at Levante, helping the Valencian club to find success both on and off the pitch.
In this interview the club's General Director explains how LaLiga has helped the club find finacial stability, why this growth has helped to make an impact on wider society and the new expansion plans that are beginning this year.
Read more
New WeChat mini-programme brings Chinese consumers closer to Spanish football
Users will be able to experience LaLiga through photos, videos and competitions and win points that can be exchanged for official merchandise.
Spanish clubs will be able to follow LaLiga's model to increase their presence in the market.
Read more
LaLiga's brand team helps clubs define their voice
Audience research and branded content help LaLiga clubs build a greater profile.
Through establishing the voice of a club and securing media articles, LaLiga´s brand team gives clubs exposure to new audiences while promoting traditions.
Read more
Spanish sides expand social media presence in China
More LaLiga sides will be present on Chinese social media with clubs in both divisions promoting their brand on Sina Weibo.
LaLiga is providing content generation and community management so clubs can expand their digital presence in China.
Read more
| | |
| --- | --- |
| LEGAL WARNING AND PRIVACY | |
Data Controller: Liga Nacional de Fútbol Profesional (LaLiga). Purpose of data processing: To send a monthly communication with institutional information related to LaLiga, that could be of interest of those in the international football industry. Legal basis: The legitimate interest of LaLiga and, when applicable, the consent of the individuals concerned. Recipients of communications and exchanges: Personal data will not be communicated to any third party, unless legally bind. Data subjects rights: the recipient of this communication can exercise the rights of access, rights of rectification and rights of erasure, as well as the rest of the rights recognised by data protection legislation by sending an email to lopd@laliga.es, as is explained at https://www.laliga.com/informacion-legal/legal-web.
It's not football. It's LaLiga.