Global Fútbol

The LaLiga Newsletter

December 2018
LaLiga clubs take part in historic India immersion
Two-day event follows a unique deal to broadcast LaLiga in India through Facebook, an endeavour designed to take advantage of changing broadcasting models and position the league for succes. Attendees included presidents and general managers from 18 of the 20 teams currently competing in LaLiga Santander
READ MORE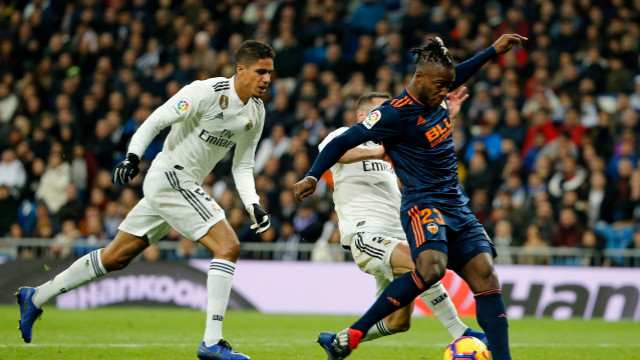 LaLiga signs IMG for global sponsorships
Multi-year agreement will support LaLiga´s international expansion journey by securing new partnerships and captivating new audiences around the world. LaLiga´s network of partners includes 20 global deals and nine national sponsors.
READ MORE
LaLiga's eSports team makes its debut in China
Three stars of LaLiga eSports league selected to participated in its first international event
Event in China received more than 800 million online spectators.
Read more
LaLiga Exhibition: The football roadshow that will go around the world
Mexico will host the first LaLiga Exhibition in February of 2019.
Fans will be able to learn about the history of LaLiga and of the league's clubs, combined with live match experiences.
Read more
LaLiga Genuine presented to Europe
Read more
LaLiga Promises: stars of tomorrow to be shown around the world
LaLiga Promises, an international U-12 tournament will be broadcast in more than 60 countries through the official partners of LaLiga.
Broadcast will provide commentary in English and Spanish.
Read more
| | |
| --- | --- |
| LEGAL WARNING AND PRIVACY | |
Data Controller: Liga Nacional de Fútbol Profesional (LaLiga). Purpose of data processing: To send a monthly communication with institutional information related to LaLiga, that could be of interest of those in the international football industry. Legal basis: The legitimate interest of LaLiga and, when applicable, the consent of the individuals concerned. Recipients of communications and exchanges: Personal data will not be communicated to any third party, unless legally bind. Data subjects rights: the recipient of this communication can exercise the rights of access, rights of rectification and rights of erasure, as well as the rest of the rights recognised by data protection legislation by sending an email to lopd@laliga.es, as is explained at https://www.laliga.com/informacion-legal/legal-web.
It's not football. It's LaLiga.