Global Fútbol

The LaLiga Newsletter

April 2019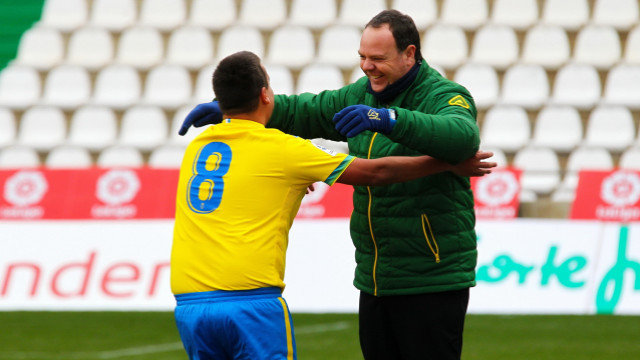 The Spanish clubs where social inclusion is king
30 Spanish clubs have created teams for LaLiga Genuine Santander, the competition for players with intellectual disabilities.
Villarreal CF, Gimnàstic de Tarragona and Real Valladolid explain how they have accommodated these teams and why everyone has the right to play.
READ MORE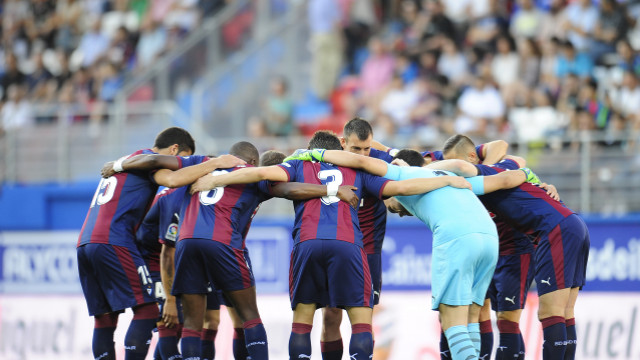 SD Eibar: The LaLiga club that creates hope
One of LaLiga's smallest clubs explains how it can conquer international markets while respecting traditions.
Work, innovation and family spirit have driven the club forward and have helped create an economic model that is envied worldwide.
READ MORE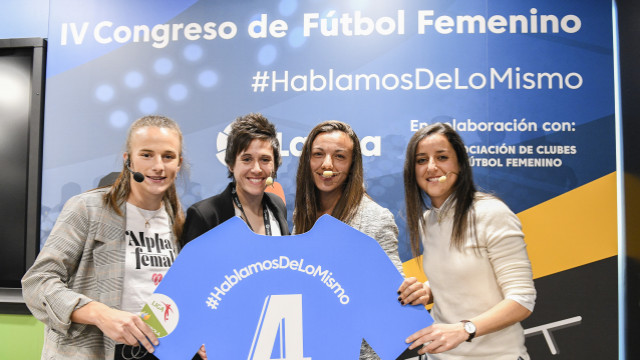 Women's football: The organisations behind its unstoppable rise
Leaders from across the worlds of football, basketball, handball and futsal came together to discuss the challenges for the women's game at an event held by LaLiga.
Although "women's football has boomed", continued efforts are still required to keep momentum going and drive new oppotunities.
READ MORE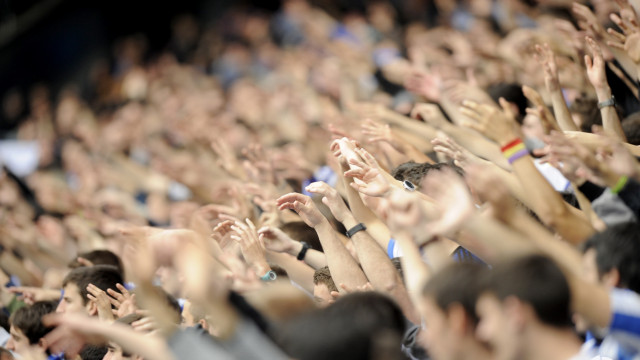 Understanding the risks of UEFA's new competition proposals
European leagues and clubs will meet in Madrid on May 6-7 to discuss the damaging reforms proposed by UEFA and ECA.
Suggested European competition changes would create a closed Champions League for super-rich clubs while starving others, putting smaller leagues and clubs at severe risk.
READ MORE
Girona President: "We can keep growing alongside LaLiga"
President Delfí Geli explains the step-by-step evolution of the club and how it plans to keep growing alongside LaLiga.
The club is already looking beyond survival to winning new fans both inside and outside of Spain.
Read more
Football and LaLiga gain popularity in China, India and Indonesia
Interest in football in these three countries has risen by 7% as local leagues continue their growth in partnership with LaLiga.
LaLiga is rated positively by around 80% of fans with almost two thirds of viewers watch at least one LaLiga match per month.
Read more
LaLiga collaborations bring down pirates in Brazil and Peru
Illegal services accounting for a total of 5 million visits per month have been shut down.
These global efforts represent a major victory for the entire entertainment industry.
Read more
Real Valladolid creating national and international opportunities through new Madrid office
The club's commercial base in the Spanish capital provides a boost to its ongoing internationalisation efforts.
As well as launching social media profiles in English, the club is making significant investments locally, ensuring that it remains true to its roots.
Read more
Spanish football set for a makeover after new alliance with PUMA
PUMA will provide the match ball for LaLiga Santander and LaLiga 1|2|3 matches while also becoming the league's official technical partner.
Several clubs and players in Spanish football also have partnerships with PUMA.
Read more
Why LaLiga created its own streaming platform for all sports, from fencing to football
LaLigaSportsTV is the first OTT service from a major European league and will provide free coverage of a host of Spanish sports.
LaLiga is using the service to increase visibility and exposure of competitions that may not be widely available on traditional TV.
Read more
American universities begin selecting Spanish players for unique football education programme
Showcase event gave 22 US coaches the chance to scout talent for new football scholarships.
Trans-Atlantic initiative offers higher education opportunities to Spanish talent and strengthens American clubs.
Read more
LaLiga's three-pronged plan to discover new ticketing initiatives and improve the fan experience
Three working groups have been set up to help clubs innovate with technology and build new fan experiences in order to drive ticket sales.
Successful examples from around the world are now arriving in Spain, such as the pitchside hospitality area created by RCD Mallorca.
Read more
LaLiga brings the Barcelona derby to Shanghai
Close to 700 Chinese fans watched the showdown between Messi and Wu Lei at an event organised by LaLiga and the Chinese Super League.
Recreating the live match experience is one of the most effective ways for Spanish clubs to engage local fans and increase their brand presence in Asia.
Read more
LaLiga is supporting the future of football through education
LaLiga Business School is launching courses in nine international markets to help build new professional skills that will help football grow.
Partnership with local universities and sports industries ensures local expert teaching and long-term growth.
Read more
Meet the Spanish coaches helping China to become a footballing powerhouse
LaLiga has sent 200 experienced coaches to China, where growing passion for football is being met with increased government investment.
By focusing on both physical and mental aspects the programme is transforming how young players are learning the game.
Read more
| | |
| --- | --- |
| LEGAL WARNING AND PRIVACY | |
Data Controller: Liga Nacional de Fútbol Profesional (LaLiga). Purpose of data processing: To send a monthly communication with institutional information related to LaLiga, that could be of interest of those in the international football industry. Legal basis: The legitimate interest of LaLiga and, when applicable, the consent of the individuals concerned. Recipients of communications and exchanges: Personal data will not be communicated to any third party, unless legally bind. Data subjects rights: the recipient of this communication can exercise the rights of access, rights of rectification and rights of erasure, as well as the rest of the rights recognised by data protection legislation by sending an email to lopd@laliga.es, as is explained at https://www.laliga.com/informacion-legal/legal-web.
It's not football. It's LaLiga.