Any sport needs ambassadors to help its growth and in Althari Houriya Hussain women's football has a very reliable champion. By her own admission, the United Arab Emirates women's national team coach is focused on the game "24 hours a day" and has dedicated her career to increasing opportunities for women of all ages to enter the sport, in a variety of capacities.
Hussain was appearing at the 2018 LaLiga Promises tournament as coach of the under-12s Abu Dhabi Team. It's hardly surprising to find her at a high-profile youth development tournament given her focus on getting new followers into the game. "I started my coaching career because we didn't have many players in the UAE", she says. "I want to start a club where women of all ages can get a chance to play."

Like many young players, Hussain's passion for the sport grew from taking part wherever she could, playing "with my brothers, with my neighbours, in the park, or on the beach."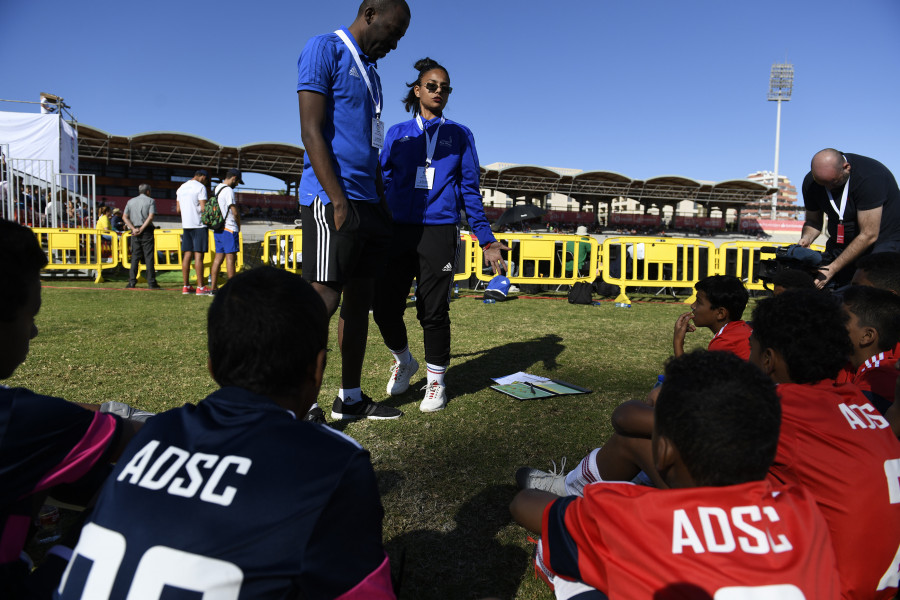 "I would just go over to people playing," she says. "It never occurred to me that I couldn't become a football player."
Far from feeling excluded from the game, Hussain feels that football is wide open to women who want to take part, arguing: "We have many opportunities for women in the UAE, not just as athletes, but as ambassadors." Particularly in her home country of the UAE, she cites healthy government support to help develop women's sport, meaning that for her at least, the existence of female football coaches has become "something normal."
This is a major achievement for a country where a women's national team and club league only came into being in the past few years. On top of this, the sport still suffers from a lack of local media attention, which Hussain believes is limiting the number of players that have been attracted to take part.
Hussain's approach to these difficulties is pragmatic. "They helped make me a good coach," she argues, while she has also used them to begin a writing career. Hussain's book, 'Become a legend', is focused on telling the story of women's football in the Middle East to a global audience, with a target reader of "anyone who wants to reach their dreams."
While a great deal of cross-sporting partnerships, grassroots programmes and league investment are creating a platform for the international growth of women's football, Hussain thinks the secret to success will ultimately come from a generation of players who refuse to give up. "Decide what you want and then go get it" is her message.
©

LaLiga

- Año 2019