The city of Cádiz is known for many things and is perhaps most famous for its residents' passion for their carnival and for the local football team, Cádiz CF. Los Amarillos haven't been in the top division of Spanish football since relegation at the end of the 2005/06 season but are determined to return sooner rather than later.
Club President Manuel Vizcaíno is aware of what such an achievement would mean. Following Cádiz is like a religion for local fans who go to the Estadio Ramón de Carranza each weekend with the same excitement as when they attend the city's famous carnival. Sport and art may seem like two different worlds, but in Cádiz the expression of colour, music and dance is part of the football club's identity.
"Cádiz is already a team that people think about no matter what happens because of what the club's brand means," Vizcaíno noted. "If we do well on the pitch, then that's even better."
This unwavering support makes the directors even more determined to return the club to the big time. Since departing the top division in 2006, Cádiz has fallen as far down the Spanish footballing pyramid as the third tier, spending seven seasons at that level. This season, however, the club has made it back up to LaLiga 1l2l3 and the 2018/19 campaign is their third in a row at this level.
"We need to go step by step," Vizcaíno stated, with promotion to LaLiga Santander still a medium- to long-term goal. "Right now, we're trying to establish the team in LaLiga 1l2l3. From there, we go match by match and season by season. Dreams come true when things are done well and that is what we are focused on."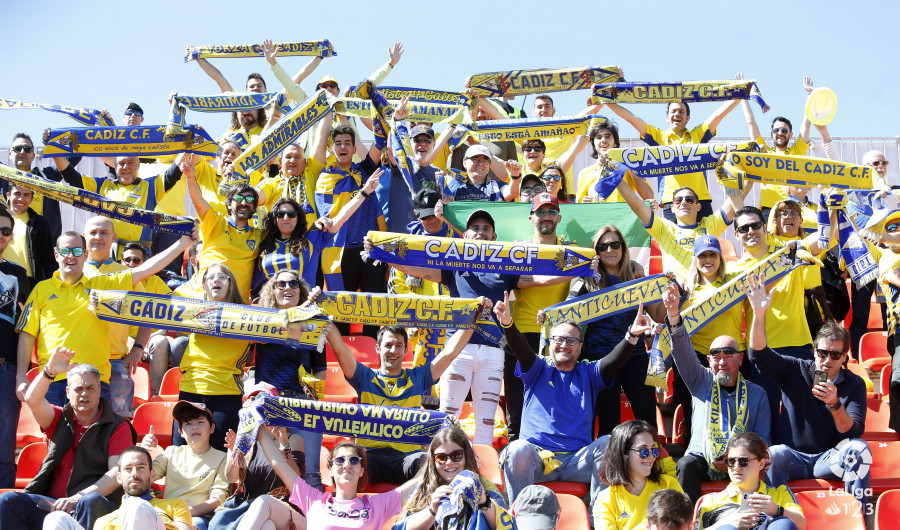 Despite its current league status, Vizcaíno is keen to point out that the club's following can rival any other club in Spain. "This is the team, along with Real Madrid and Barcelona, that has the greatest dispersion of fan groups around the country," the President pointed out. "It's a fanbase that deserves to be in the first division and this team is determined to make it sooner rather than later."
Promotion could even be achieved this season with the club currently pushing for the playoffs as the season reaches its close. President Vizcaíno knows it won't be easy, especially when competing against such historic clubs such as RC Deportivo, Málaga CF, Real Oviedo, RCD Mallorca and others.
"We've had a great season, keeping in mind how we started and the quality of the clubs, some of whom were in LaLiga Santander last year and some of whom have the potential to compete in the first division," he said.
As Cádiz targets success on the pitch, its efforts to grow as a business are being assisted by LaLiga. It's a trend that Vizcaíno sees spreading across the whole competition: "It's clear LaLiga is working very well to improve the visibility of this division and the clubs playing in it," he said.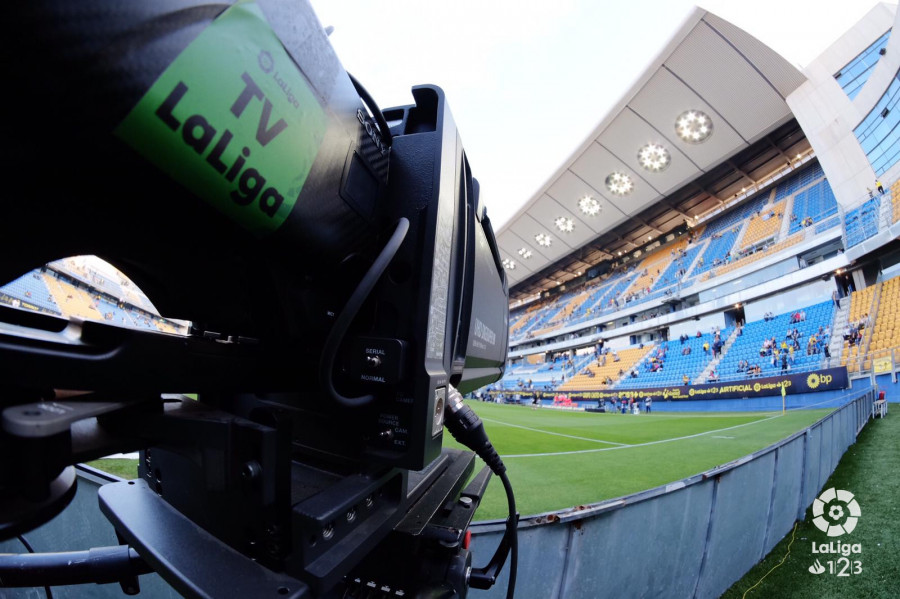 "You see that everyone is improving their stadiums, that broadcasts are being improved, that attendances are going up and that customer service is getting better for season ticket holders," he said.
"For clubs like Cádiz, this helps us immensely."
It promises to be a nervous few weeks as Cádiz attempts to secure its path back to the top division. If this is achieved, then the stadiums of LaLiga Santander will soon be welcoming a new and noisy set of fans to its ranks.
"When we experienced our last promotion, it was celebrated with a passion that comes from wanting something for a long time and from it finally happening when it seemed it never would," Vizcaíno said. "We're ready for another party to begin".
©

LaLiga

- Año 2019