Securing an interview with a club president is often a significant achievement. Having a week-long immersion inside a club, with the ability to speak to players, staff and management, is simply unheard of. But in a unique initiative designed to improve access to Spanish clubs and increase the internationalisation of Spanish football, LaLiga and Eibar teamed up to provide exactly that.
Aashin Prasad, a reporter from one of India's leading publications, The Hindu, received full behind-the-scenes access to learn about the history of a club he was previously unaware of. By introducing him to the club's culture, its management and its plan for global growth, the immersion gives Eibar a new way to improve relations in a target international market where its brand is already expanding.
This is the story that Prasad wants to share with the world:
I'm a long-term follower of football, but just a few months ago almost all of my European club knowledge came from England. In Spain, like many people in India, I hardly knew anything outside of Real Madrid, Barcelona and Atletico Madrid. A tiny club in Spain's Basque region changed all that.
SD Eibar may appear small in stature, but its history and future ambition are quite the opposite. Arriving at the club's Atxabalpe training ground in the mountains of northern Spain, the first thing that hits you is the high quality of the facilities. From the gym to the player lounge, the site is equipped with the latest technology to help the players maximise their performance. These facilities are not only used by the men's first team, but the women's side as well as the youth academy. In all cases, the standard of football being played blew me away.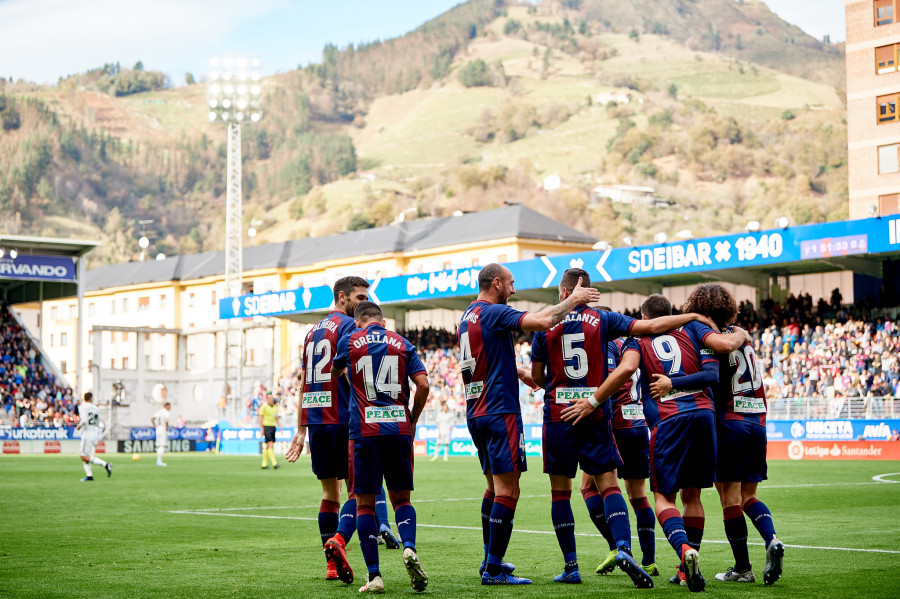 Having spent only 5 years in LaLiga, I was initially surprised at the level of sophistication on show. This was before I understood the steely determination that runs through this club. After achieving promotion in 2014, the club was required to pay €1.7 million in share capital to meet new regulations of the Spanish football federation. They did this through an international crowdfunding campaign, powered by social media and their own will to survive.

Within this context, when CEO Patricia Rodriguez talks of her commitment to a world-class academy, international expansion and quality new signings, it is impossible not to believe her. From a team that had an administrative department of just one person a few years ago, Rodriguez has constructed a force to be reckoned with. I was about to get further proof of this on the pitch, as the men's team stepped out to face Real Madrid.
In the 7,000 capacity Ipurua Municipal Stadium, with residential apartment blocks overlooking the pitch, I watched the home side tear apart their world-famous rivals with a 3-0 victory. The joy emanating from supporters as they sang from first to last minute is something I feel privileged to be part of. Not many journalists get to witness such a moment on an international assignment, no matter where they were in the world. What is more, I got to spend time with some wonderful people from across South Asia, who were in attendance as part of a LaLiga Experience event taking place. This just underlined for me the international appeal that Eibar is beginning to muster.
November 24, 2018
Within a few years, I fully expect Eibar's story and brand to become more widely known across India as well as other countries. Beyond LaLiga or Copa del Rey titles, this represents real long-term success for Rodriguez and her team. Following a path that LaLiga has established, the club will take part in widespread international collaboration efforts, working with local clubs to both share its knowledge and receive wisdom from other leagues. Not only does this help create exposure for the club, but also fosters a culture of sharing, which is good for the game as a whole.

Exciting times are ahead for Eibar, and the next time I visit the Ipurua, it will be as a fan. With the level of development currently taking place in LaLiga, I imagine that my story will be replicated up and down the country.
As for the club, I only have warm words for the people at SD Eibar, who were kind and welcoming throughout my time there. Everyone was patient with me during my interactions with club officials, considering the language differences we shared. There is a family atmosphere shared among everyone at the club; right from the administrative staff to the caterer to the academy coaches and to the CEO, Patricia Rodriguez.
This atmosphere extends into the city itself, where the people in the city are warm towards visitors and helpful with any needs. The city has a wonderful charm and once the suns, families and friends pour out to the streets in numbers to enjoy the evening. I spent my nights drinking in this atmosphere, walking around the city and making small talk with the locals (albeit, with the help of my google translator).
The food is very different from what I have back home, but I could certainly get used to a 'Nepolitan' with my coffee every morning. I hope one day to return to the Ipurua, but next time, I will be cheering on SD Eibar from the stands with the supporters.
©

LaLiga

- Año 2019